As we get ready for the close season, a lot of players are being linked with moves away from the club.
Most of them are players we would not ever miss.
But two names are being thrown around as examples of first team footballers we could do without.
One is Olivier Ntcham. The other, amazingly, is Tom Rogic. Honestly, this is actually generating a lot of discussion online. The question as to whether we should cash in on him is being asked. It's one that's not as crazy as it might sound.
Rogic has divided opinion for a while. He is clearly an excellent footballer, but he is definitely very one paced. He had a poor end to the season, but he is a player who enjoys the big occasion. Under Rodgers he played more often than not; in Ronny's third season he played 39 games and scored 10 goals. At that point it looked like he would leave.
But Brendan locked him down on a long term deal, and he made sure that Rogic became a fundamental part of the squad. He played 36 games in the manager's first campaign, and 42 in the second. Rogic has been injured a few times or he'd have played more.
The same was true of last season; aside from a spell away with the Australian national team he was out for many weeks. But his return of 4 goals for 23 games is his lowest since he broke into the team properly under the Norwegian.
Lennon didn't fancy him first time around, but then he was a raw boy then who had yet to show us the quality he later proved was there.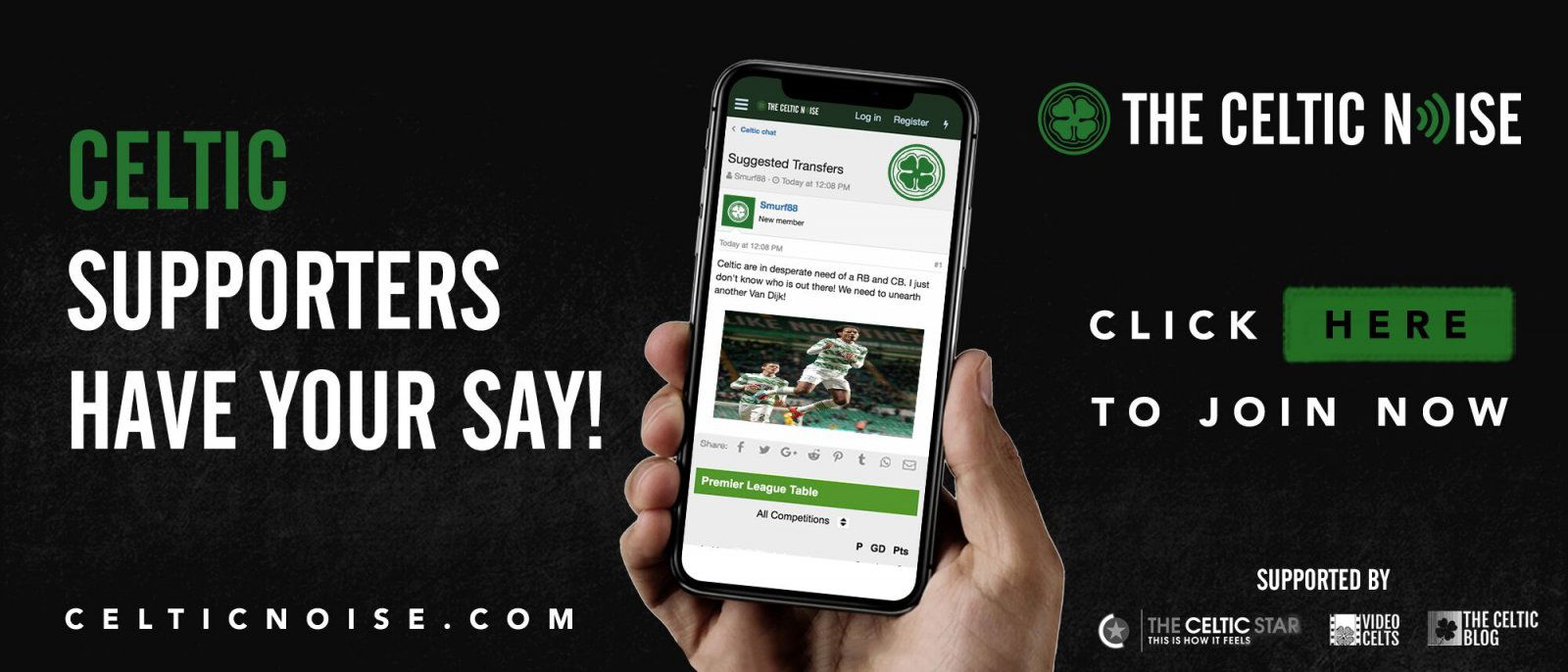 But Neil Lennon wants to play a faster paced game, or so we're told, and Rogic has never been the quickest player in the squad. That's one of the reasons some of our fans reckon we could live without him. We would certainly be able to bring in a large transfer fee for the player, but would the majority of fans really prefer that we let him go?
Rogic has played 156 games for us, and has scored more than 30 goals.
When he plays well there are few players better than him. He also has a lovely habit of getting goals in the big games, when the pressure is on. His goal to secure the first treble, and complete the Invincible campaign, is an excellent case in point.
I like him and I always have, and I wonder what he might be capable of in the right position in a Lennon team.
The thing is … what position will that be? Lennon's public statements about wanting to play with a second man up front actually means that we need to ditch either a defender or one of the midfielders, and if it is the midfielder it will probably be the advanced play-maker, in the number 10 role, who is sacrificed for the additional forward.
That's Rogic's role. And Ryan Christie's as well, and if that kid is going to play a role in the team – which he most certainly is – then they are already competing for one place … but what if that place is no longer there? Ryan Christie can play wide left … Rogic is a specialist, he plays in one part of the pitch and within that area he is excellent … but he wouldn't be the first player in history to be made redundant by a manager who wants to change the tactics.
It is possible to play Rogic in a 3-5-2 … in fact, I reckon he'd be exceptional in that kind of line-up.
The thing is, that puts aside Kieran Tierney unless he's playing as a winger.
It is equally possible that Lennon might stick with the 4-2-3-1 favoured by Rodgers, in which Rogic has been an integral part.
It is entirely possible to use that system with a quicker tempo.
But it's also possible that Tom Rogic will play less games next season than in any other since Lennon was last at the club. It is entirely legitimate to wonder about this, and to consider whether or not he should be retained. I personally would not like to see him leave, but the decision will not ultimately be mine. Rogic himself will not fancy life on the bench.
This is but one of many decisions which will have to be taken over the summer.
It's one that's going to be well worth watching.