There's nothing like an informed source to illuminate a complex matter, right? And The Sunday Post has nothing like informed sources when it comes to Celtic.
Their article today on David Turnbull and the reasons we're holding firm on our offer to him is absolutely ridiculous, and not for one moment do I believe what's in there.
The article claims that Turnbull will not be getting the offer he wants because that would move him into the same territory as the club's top five earners; what bunk that is. So £20,000 a week would make him a more highly paid player than Rogic, than McGregor (Callum McGregor; imagine that?) Forrest, Ntcham and others?
That's what a "source close to the club" told the writer of this ludicrous piece. He appears to know much more than Celtic would ever want released to the public. Has the club not sacked enough people this week for disclosing confidential information?
Has the message somehow failed to get through? If the club can find someone who picked a piece of paper out of a bin, where there are dozens of potential suspects at Lennoxtown, how difficult do you think it would be to find the source of info as close-hold as this?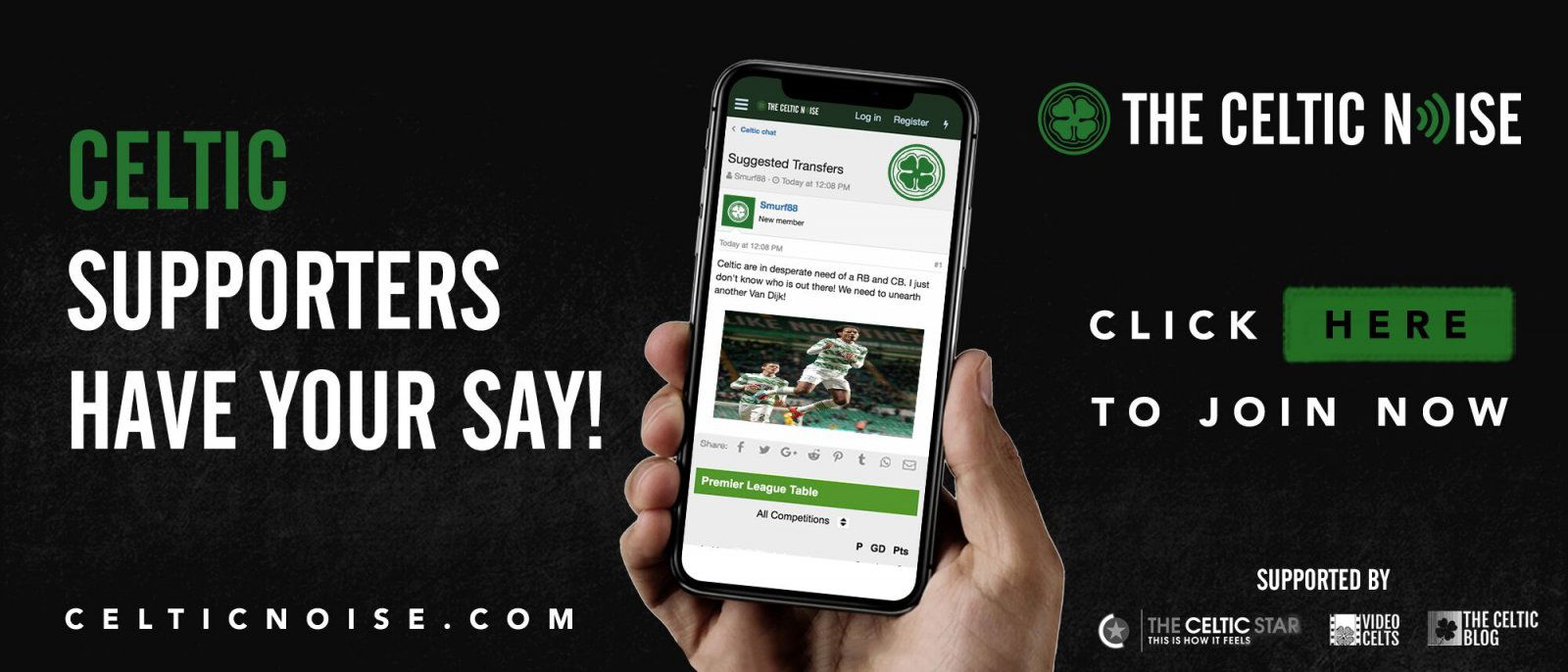 Hey, if someone at Celtic did leak this – and why would they? – that person is the biggest hypocrite on the planet, and should likewise be found and sacked.
But really, who actually believes this? Those figures are absolute trash. Where do those numbers come from? Football Manager? I remember a newspaper printing Celtic's who "wage budget" last year based on exactly that, and I mocked it mercilessly.
They are clearly nonsensical, especially as those guys all had serious wage rises under Rodgers.
The numbers do not add up at all.
What exactly does "a source close to the club" mean anyway? I could be described that way, and if I said I knew what Celtic players were earning I would be rightly dismissed as a crank. That kind of stuff is not known outside of Parkhead and I would guess by only a handful of people inside the club. And there is no way that those figures would be passed to a hack with the carefree abandon that this article would have you believe.
The whole thing is ridiculous. Celtic's case is clear; Turnbull is a youth player who's had one full season of football in the SPL and that does not remotely justify a twentyfold increase in his salary. If he thinks Burnley or Sheffield Wednesday – Hell, if he thinks Bournemouth – is a better bet because there's a bit more money on offer then let him pursue that; trust is everything in football and someone who'd put the money above winning trophies and titles isn't someone I want us to rely on.
This doesn't need further explanation, and if we wanted to offer some I doubt it would be to a paper that nobody reads and a writer no-one has heard of.