Let me open this piece by repeating what I've said before; do not expect the next 84 days to pass in a whirlwind of spending and to end, when it does, with a strengthened first team. We will add players to the squad, but I think this will follow a predictable and depressing pattern of project signings and loans.
Anything else will not just surprise me, it will astound me.
See though, this is the thing though; the board has nearly three months to make me look like a complete clown, and I hope they do exactly that.
I want to be astounded. I want to be sprinkling salt on these words and wolfing them down with the biggest plate of humble pie that has ever been served, but I don't believe that I will be and the evidence of past windows leans in my favour, not to mention that I believe the choice of the manager makes the club's intentions clear.
It is readily apparent that we need a right back, at least one central defender, another midfielder, a left sided midfielder and a striker.
All players who can go right into the first team, challenging for starting positions. Otherwise we're simply pissing away more money on bench-warmers, which is how the squad size gets out of control in the first place.
Look at the number of players on the books at the moment; it's preposterous.
And it doesn't even make sense.
We're over-stacked in certain areas and shocking low in others.
Squad building at Celtic has been ridiculously haphazard.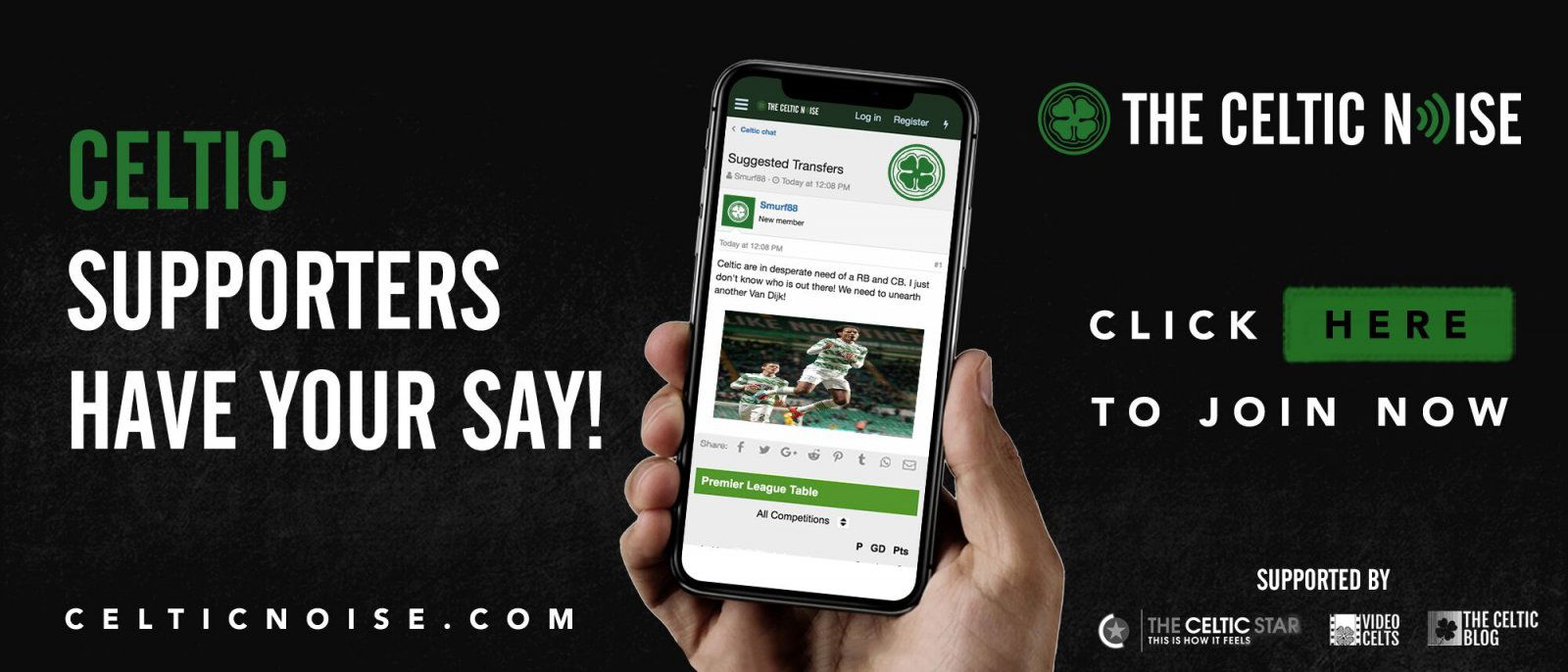 A lot of the players we've signed down through the last few years have been a pure and simple waste of money, but we get away with it because they were cheap in the first place.
This is what happens when your transfer policy is about enhancing the squad rather than the team.
You spend minimal sums for players like Scott Allan, Jack Hendry, Marvin Compper, Cristian Gamboa and others and they offer the appearance that the manager has "options" but when the crunch comes you can't trust them in big games.
We've signed dozens of players down through the years who have never been remotely good enough to play for Celtic and all bringing them in did was offer the appearance that we were busy in the transfer market whilst adding precisely no value to the team.
If we had a policy, instead, of adding two or three quality players to the squad in every summer window, and tweaking where necessary in January, our team would be significantly improved and the squad size significantly smaller and more capable.
This is why we end up with some players taking part in 60 plus games in a season; there is nobody good enough to step in and give them some time out.
Oh, at Celtic we have plenty of options in every area, it's just that most of them are so below-par that the moment you take out a key first team player and put one of them in his place the team is noticeably weaker for it.
The argument for keeping Ntcham and Rogic – and selling both would be popular decisions based on a lot of the responses I've seen – is that both have proved their quality to the first team and removing them from the squad noticeably weakens us in spite of having Ryan Christie, Brown, Mulumba, Eboue, McGregor and Bitton.
Do you trust Mulumba, Eboue or Bitton to replace those guys?
We have players like those guys in almost every position at the club at the moment, and the answer is not to sign more of them but to find someone who could fill in for McGregor or Brown when the need arises.
It's finding a left back who can genuinely cover for KT or even – God forbid – replace him if that's what it comes to at some point.
And those players do cost money.
Promises have been made to our fans – and to the manager – over this window.
Many assume he will be backed, properly, and with the kind of money that can make a difference to the first team as a whole and not just loaded down with more filler.
Those people made their voices heard when it came to supporting the manager, and I hope they continue to make their voices heard in supporting him.
The board has a duty to Neil Lennon not to leave him twisting in the wind.
I hope they resoundingly make a mug out of me, rather than him.
They have 84 days to get it together and show us that they still have ambitions beyond "just getting by."