The newspapers are filled with rank nonsense about Ibrox target Joe Aribo today; according to them, Celtic made a late bid for his signature and are now going head to head with them over it … but we're expected to lose out.
This story is about as nonsensical as you could get.
First up, Aribo has allegedly been offered an eye-watering salary at Ibrox and Celtic would never sanction such a deal without being 100% convinced.
For us to stand any realistic chance of signing him we'd need to match Ibrox's crazy offer and having waited this long, having been unconvinced this long, does anyone really think we suddenly made up our minds in a weekend and agreed to such a thing?
And why now? Why when the media is reporting that Turnbull and his agent have performed their abrupt about-face and he's set to sign for us today or tomorrow?
Here's the thing; in looking at our midfield options in the first place we could have gone for Aribo for a nominal fee and chose instead to spend £3 million on a player in our own league. What does that tell you about who the Celtic hierarchy rated higher?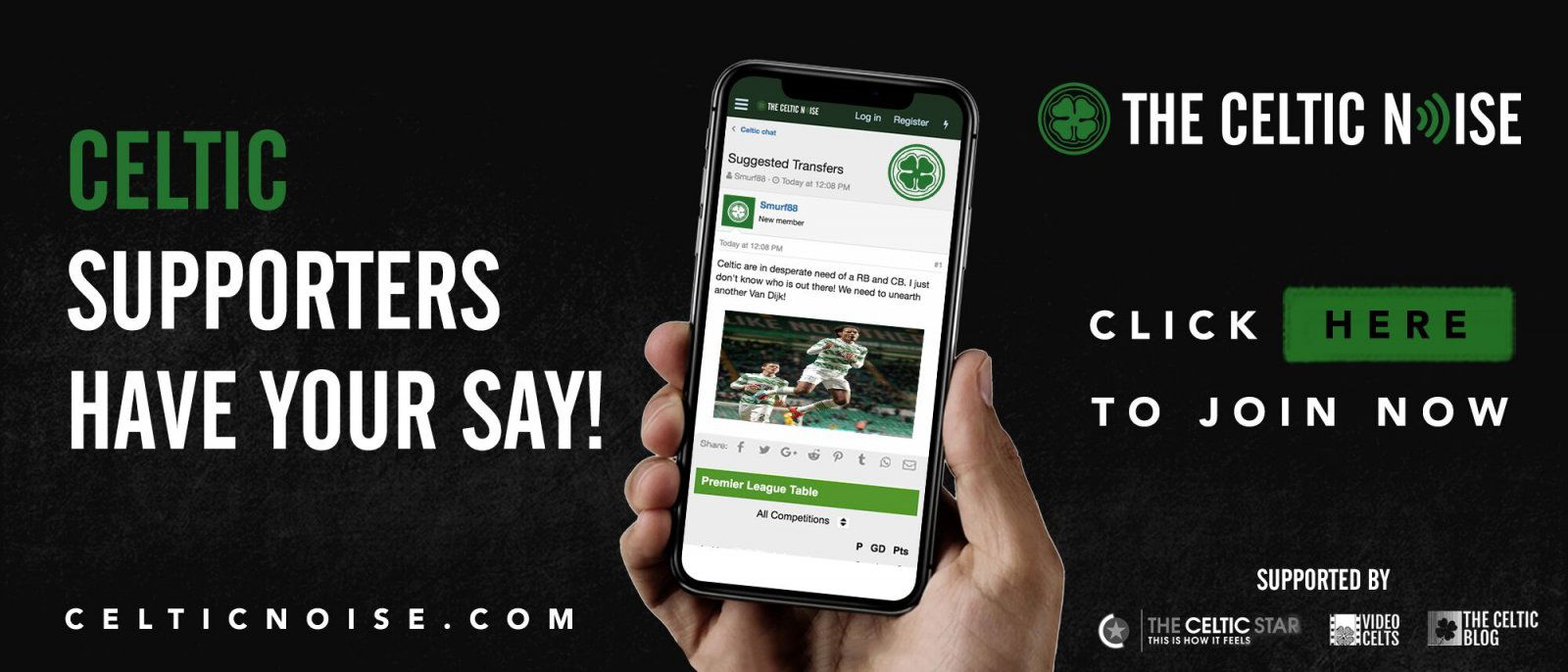 Remember, Aribo has allegedly chosen the SPL, so getting him over to Celtic Park and giving him the guided tour – as we did with Harper – would have been no problem at all.
Had we wanted him, he'd be in pre-season training with us already.
This is a press game, and an old press game at that. There is no evidence whatsoever that we have made any sort of offer to Aribo, at any time, expect what the hacks themselves have written, and it is all speculative at best.
Yes, his name features on the notorious leaked list, but so do a bunch of other names we've never shown the remotest interest in actually moving for. David Turnbull's name wasn't on the list, and he's the guy we made a £3 million move for.
If our interest in Aribo was real, and not some media inspired nonsense, we made the decision not to pursue it weeks, if not months, ago. Everyone knows that given the chance to sign for us or for the Ibrox club that anyone sane would choose Celtic Park; Champions League football is just the start of it.
Their only attractiveness is in their willingness to pay the kind of wages we know these players simply aren't worth.
I said last night that their offer of £1 million a year in wages is absolutely barmy, and it is.
Nevertheless, if Celtic thought he was worth it – and Aribo has spent the last three years in England's third tier; this is not Rekeem Harper here, playing a single level below the EPL and against EPL standard players some weeks – we would.
The Ibrox club can have him. He will join a midfield already overloaded, and in case nobody told them you can only put 11 players on the park at any one time. £1 million a year in wages is awfully expensive to have sitting on the bench.