Today the rumour factory has churned out a beauty.
Celtic, having already spent more than £10 million in this window, are ready to throw down another £5.5 million, to secure our next two jigsaw pieces.
They are Romaine Sawyers and Tommy Smith. The midfielder and the right back.
This is the good news we've been waiting for. Once we bring in our right back replacement for Lustig all of us will rest a little bit easier. The signing of Sawyers will be welcome without being ground-breaking, although I am hearing good things about him as a player.
So the rebuild is now well and truly underway, and looks like stepping up another gear.
How ready are we for the coming campaign? Some will point out that all we've done right now is replace players who have left, but I'd counter that claim by saying that some of those who've left weren't up to much and those who were look like they'll be replaced by better.
Does maintaining numbers really mean you've not strengthened? Of course not. Top clubs do this all the time; they move out large numbers of players to bring the squad size down and the wage bill with it, and they fill important slots with quality.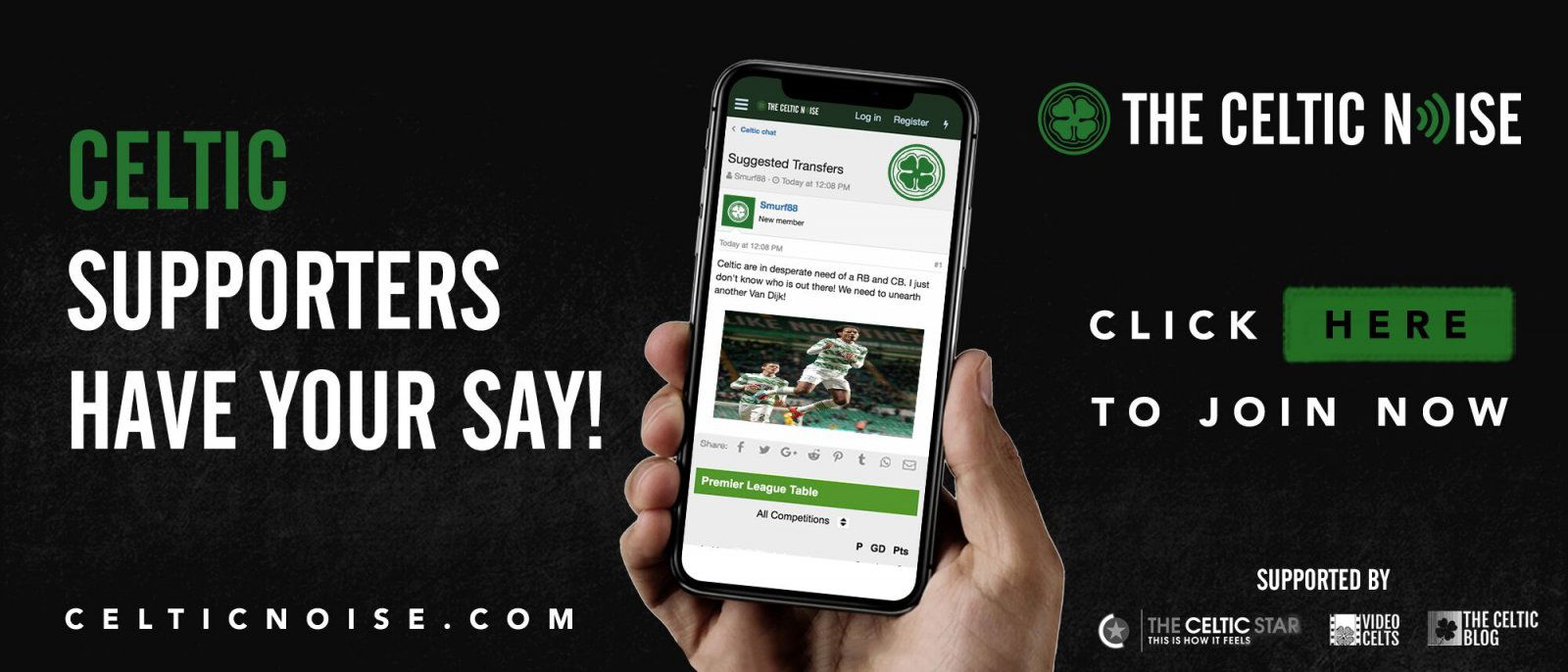 Lennon still wants cover for the right back area, but that's where you go out and sign a Steve O'Donnell or an Adam Matthews. He still wants a centre back. Which is where you can go out and bring the Israeli boy in for £1.6 million.
Past that, your outlay is a further £700,000 for the Austrian winger and whatever you are willing to spend on a striker.
If that's the picture – even with the departure of Ntcham or Rogic – I would argue we're a much stronger squad for it than we were when the window opened. Certainly, nobody can deny that we have spent money and that we're about to spend more.
Will Tierney be sold, creating the need for cover at left back as well? I don't know any longer.
A week ago I'd have said definitely, if Arsenal came up with the money, but now I have doubts, and partly because they don't appear to want to.
Poor old Arsenal eah?
Thinking they could bully us and leak every stage of this to unsettle the club and the player, only for us to hold firm.
The whole thing seems to have fallen down a notch or two and the London club is supposed to be looking at other targets. This is music to my ears, if I'm being honest.
There is absolutely no need for Celtic to sell him, or anyone else for that matter.
The money we banked from Rodgers' departure, when added to the surplus we're already sitting on, means that not one senior member of the squad needs to depart, although I do believe that someone inevitably will, and we would all prefer that someone was Ntcham.
The end of Arsenal's interest in Kieran would not end the club's search for the new players that we need, only the requirement to sign another left back. The business of signing those players goes on, regardless. This window has already been far more interesting than most of us thought that it would be.
If we close these two deals, we'll be close.
Come on Celtic, get them over the line.
The Rumour Guy is a Celtic fan and blogger, who's increasingly excited by the summer business.