Back in 1994, when our club was on its knees, a man named John Keane put up £1 million of his own cash, with no promise of ever getting anything in return, to pay the bills and the salaries of our players and thus saved us from going into immediate administration.
For decades afterwards he served on the board, selflessly, and without ever seeking publicity.
His contribution to the cause has been immense.
That £1 million, which he paid knowing full well the board of that time might be in the same position a month hence and thus that he might never see the cash again, secured our survival long enough for others to make their move.
Last week he announced that he was stepping down from the Celtic board, where had served the club faithfully since Fergus completed the takeover a short time later. Keane is one of the great unsung heroes of our history, and it was tremendous to read the numerous tributes to him which everyone offered when the club put out the statement.
Foremost amongst them was that of Fergus himself.
"The Club owes – and I owe – John Keane a great debt. He was a major and steadfast partner in the rescue and rebuilding of Celtic. His commitment never wavered, from long before and during its darkest hour and later, when the hard decisions and hard work had to be done. Unlike some others who promised support then fell away, John was always there … He avoided the limelight, never claimed credit, and continued to financially support the growth of the Club without seeking personal profit … Like every true supporter he understood what Celtic means and its importance to so many people – and was there when it counted."
It's Keane's own words that ring out loudest though.
"Administration was unthinkable," he said. "It would have been a slur upon the name of the club."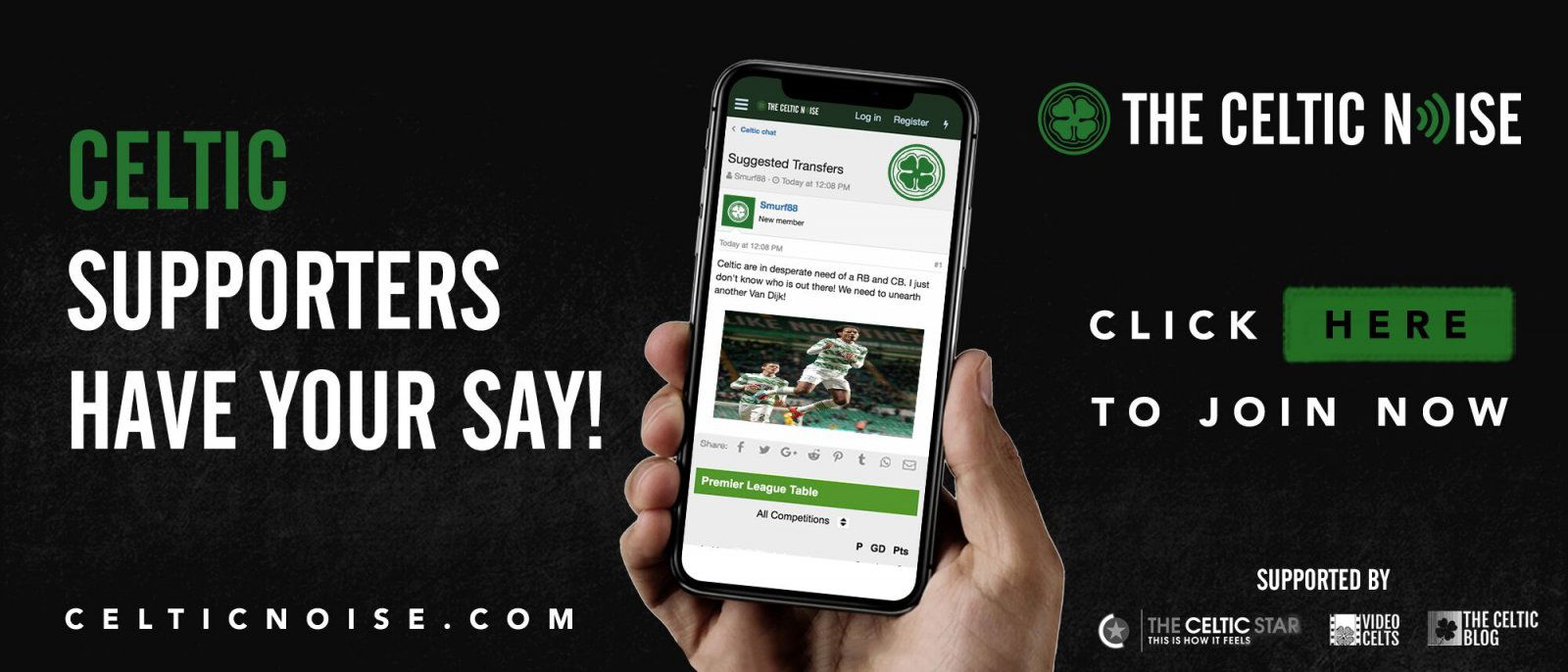 That statement sums it up.
It sums up why we survived and a certain other club didn't.
Keane stepped up when the moment arose, with the clock ticking in the background.
Later, Fergus would deposit a large sum with the bank to prevent them foreclosing when the Kelly and White regime collapsed. Others hovered on the periphery, and although Fergus is critical of them now a lot of that was about a clash of personalities and the issue of control.
But there is little doubt that had he not stepped in they would have.
Keane was the man of the moment, but the sentiments he expressed were equally felt by the likes of Dominic Keane, Brian Dempsey, Gerald Weisfeld, Willie Haughey and others. Later on, Dermot Desmond would step in to underwrite a share issue. Others, like David Low, offered invaluable advice and support.
Celtic has always had people like these, Celtic has always been a bigger club than the one across the city, because Celtic has always been more forward thinking and cosmopolitan. Celtic reached out to the world, Celtic was founded on charitable principles and never retreated into itself. And so we have always had friends. More than that, though, even when we were floundering on the pitch there was always a distinctive Celtic identity … and this was part of that.
Because of who we are and where we come from, Celtic always understood the plight of the underdog. Our people knew that no-one was going to help us, so we helped ourselves. And each other. We got educated, we unionised, we got politics in a big way.
We carved out success.
That's why men like these were on hand when the moment arose, why heroes like Keane and McCann were there to make the difference.
We remember our roots, and we honour them.
I cannot image what happened at Ibrox happening to us. Forget that we would never have gotten into that trouble in the first place with modern owners; we almost did. A handful of men will forever be in our debt, but they were not alone. Many more stood ready.
I often think of like this; when the NewCo at Ibrox had to be born in 2012, it cost Charles Green a mere £5.5 million, and his consortium was made of at least a half dozen other individuals. His initial consortium, which had hoped to conclude a CVA, had put up £8.5 million and had over 20 individuals and organisations in the makeup.
Everything about it was sordid and unseemly. The calibre of people involved was shockingly low.
Where were all these "real Rangers men" we kept hearing about?
Where were they when a man like King got his hands on the place not that long ago?
At the height of the crisis, Fergus personally paid £9.5 million for his 51% share in Celtic. £7 million of that went towards guaranteeing the club's debts. It's not for nothing that many of us think there should be a statue of him outside the ground. He, Keane and the others did more than save us.
They saved us from even the taint of what would have befallen us.
The "slur upon the name of the club" was what they prevented.
Even that was not going to be allowed, not going to be tolerated.
Celtic is because of men like these.