I see we're getting a wee bit of stick today in some quarters for thanking all of our departing players but one; Marvin Compper.
The reason he was left out is fairly simple. The others were thanked for making some kind of contribution over the time they were at Celtic.
He didn't make one.
It was an easy decision to omit him from the piece.
Look, I am not going to turn this into a major rant.
The only people who care are those who are looking for something to care about, people looking for any excuse to stick the boot into Celtic.
I'll put this as carefully as I can; Marvin Compper won't complain about his omission.
He knows what happened at Celtic Park, why his career there lasted one game.
Compper had chances to leave, by the way. If he wanted any semblance of a career in the year and a half he was taking money from our club for sitting on his backside we'd have come to a nice, neat wee agreement with him and let him go on his way.
He stayed and trousered the money every week; he doesn't get to be bitchy or bitter about how we've handled the manner of his departure.
People in the media have said he was a "costly mistake" on the part of the club.
This is typical of how the press here works, either wholly in the dark and being content to stay there, or taking every chance they can to misrepresent events.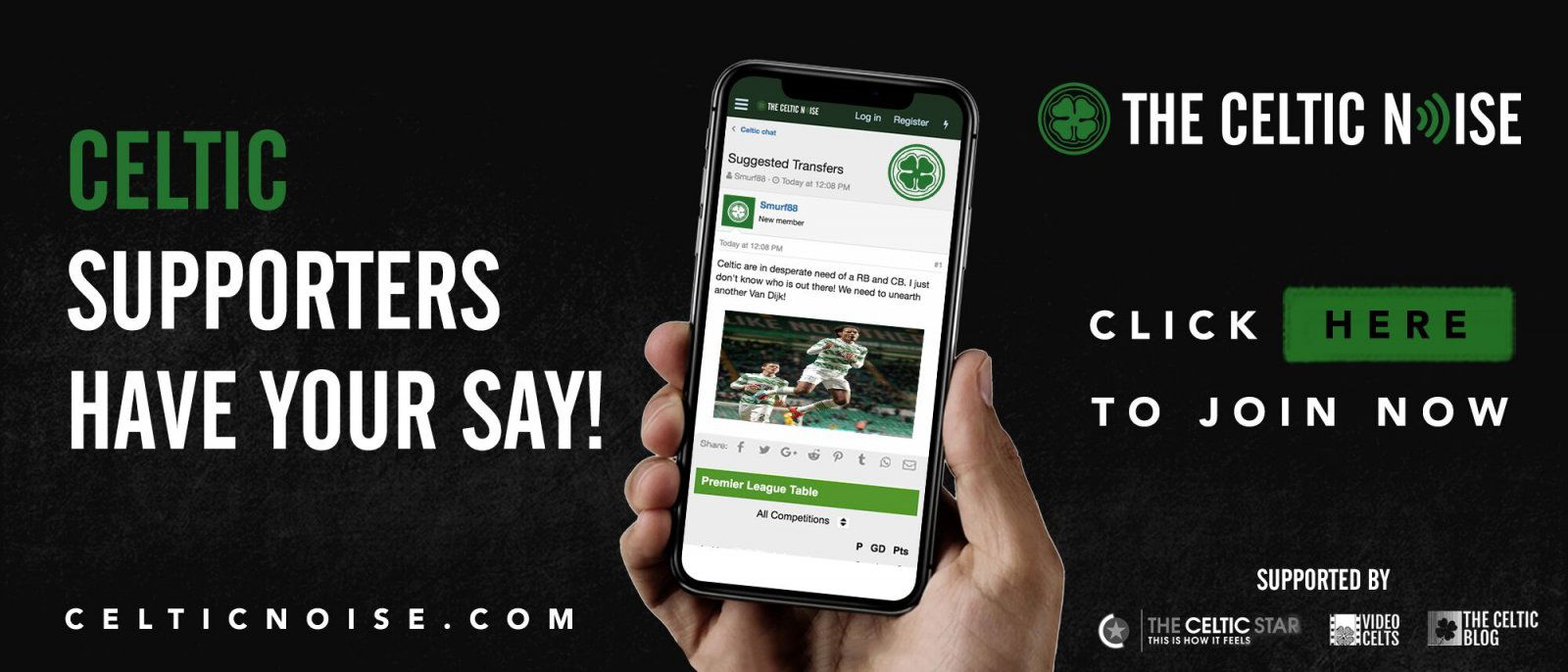 He was certainly expensive.
Keeping him around has hurt us financially.
But the player was fit for most of his time at Celtic.
He is a former German international defender.
His signing seemed almost entirely without risk.
And yet there was plenty of information in the public domain about his atrocious injury record, lack of game time and general attitude.
It was all there to be found. How did Celtic miss it?
Did they miss it?
As I said, injuries weren't all that went wrong here … not even close.
Ask those who are no longer with us and see what answer they come up with. Nobody ever bothered to when they were here; it's not for nothing that Graham Spiers once said that "succulent lamb was served on both sides of the city."
There is a story here. I just don't think we'll ever properly hear it.
He had played more than 80 games for RB Leipzig in the three and a bit years before we brought him to Celtic Park.
He could clearly play football, and his injury issues, whilst many, were not seriously debilitating.
We had enough faith that we paid the £1 million for him knowing we couldn't even register him for that Europa League tie against Zenit St Petersburg.
Does anyone really believe that the management team watched him in one game against Morton and decided to write that money off?
Nobody really believes that story, and so there's clearly a lot more to this … but the whole thing is shrouded in deep, deep black and will forever be one of the more damning indictments against Lee Congerton.
Whatever the stuff in the background, Celtic is better off without this geezer.
The statement that didn't mention him thanked Mulumbu (three games) De Vries (less than a dozen games), Scott Allan (seventeen games), Cristian Gamboa (25 games) and even Regan Hendry (0 first team appearances) and that tells you that those at the top at Parkhead think their best wishes have been expressed enough.
If asked, I'm sure someone will say this was an oversight.
I'm sure it wasn't.
It reads a lot like a coded message, a nod and the wink to the wise.
It is fitting, I think, that a statement which makes no mention of Marvin Compper at all is the most honest communique the club has ever released in relation to him.