James wrote earlier of the people who cannot keep their mouths shut about Kieran Tierney, but foremost amongst those urging him to quit Celtic are those at Arsenal itself who are leaking every bid to the press, not just those they have made but those they intend to make.
It's all about turning up the pressure on Celtic, and unsettling the player.
Frankly, I think it is shabby conduct of the worst kind.
Deep down, what comes through most is just how insulting their offer really is.
Arsenal, like other clubs, operates on a policy of greatest need. There are broadly three kinds of player that a club signs in the window; first, there are those that are required to plug gaps in systems or styles of play and then there are players who will enhance the squad.
The third type are the bling players.
Our friends at Ibrox enjoy signing those.
The pursuit of Wilfred Zaha is pure bling.
The real need at Arsenal is in the full-back position, as every media story has made clear.
Tierney is the key signing, the one they require to fill a major hole.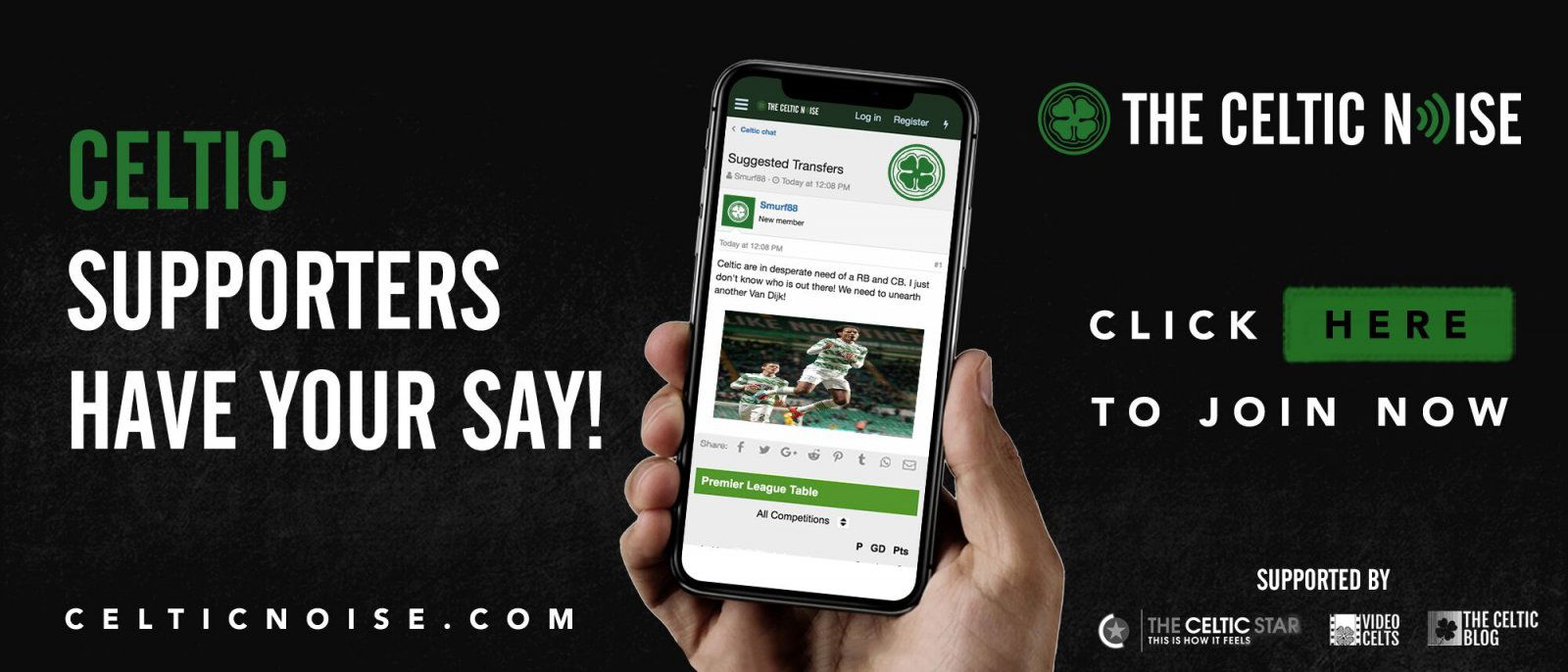 He is, as some have said, their priority signing.
So why the Hell doesn't their offer reflect that?
When you see Manchester United spending more than twice what Arsenal are throwing our way for a relative unknown you understand more clearly that their bids so far really have been low-ball stuff, designed to get our player on the cheap.
If there isn't a clause or something requiring a club to offer a mere £25 million for the kid I'll be amazed because otherwise he's worth whatever the market dictates … and the market, as we can see from Arsenal's other offers, is utterly insane.
They've offered £40 million for Zaha … perversely that's half the price they've been quoted for him.
But it's twice the nonsensical bid they've made for our player.
And at the same time as they are insulting us, not only are they going large – if not quite large enough – for the Crystal Palace winger they are allegedly getting ready to drop £12 million on the Hull City striker Jarrod Bowen, who most of us probably couldn't pick out of a police line-up.
Not bad for a club negotiating with us whilst pleading poverty the whole time.
We really ought to send them packing until they come up with something real.
The Rumour Guy is a Celtic fan and blogger who lives under a false identity in a garden shed in Miami. He is getting increasingly pissed off with Arsenal.