Last week, a fortnight long transfer saga came to a sad ending when David Turnbull's move to Celtic was called off.
This was greeted by an awful lot of social media mockery, directed at the club mostly, but also at the player. Some seem to think there was some kind of victory in there for them, and I include Motherwell fans in that as well as the usual suspects across the city … but this was a saga which ended with no winners.
Celtic lost out of course, because we badly wanted the player.
The glee on some of the opposition forums was directed at what a mess we made of the whole deal, although nobody has explained to me how. Because we made an offer, got it accepted, the player's agent tried to play funny buggers but we held our ground and got what we wanted.
I don't know what planet they live on that they think we made a mess of that.
Everything progressed exactly as we wanted it go, albeit a little more slowly.
The whole scenario took two weeks to play out, which is quite a bit of time but nothing like last season with McGinn.
In the end we didn't get the player, but only because we found something in the medical which saw us call a halt to the deal. But only for the moment. I still expect to see David Turnbull play for Celtic. I still expect to see him score goals in our colours.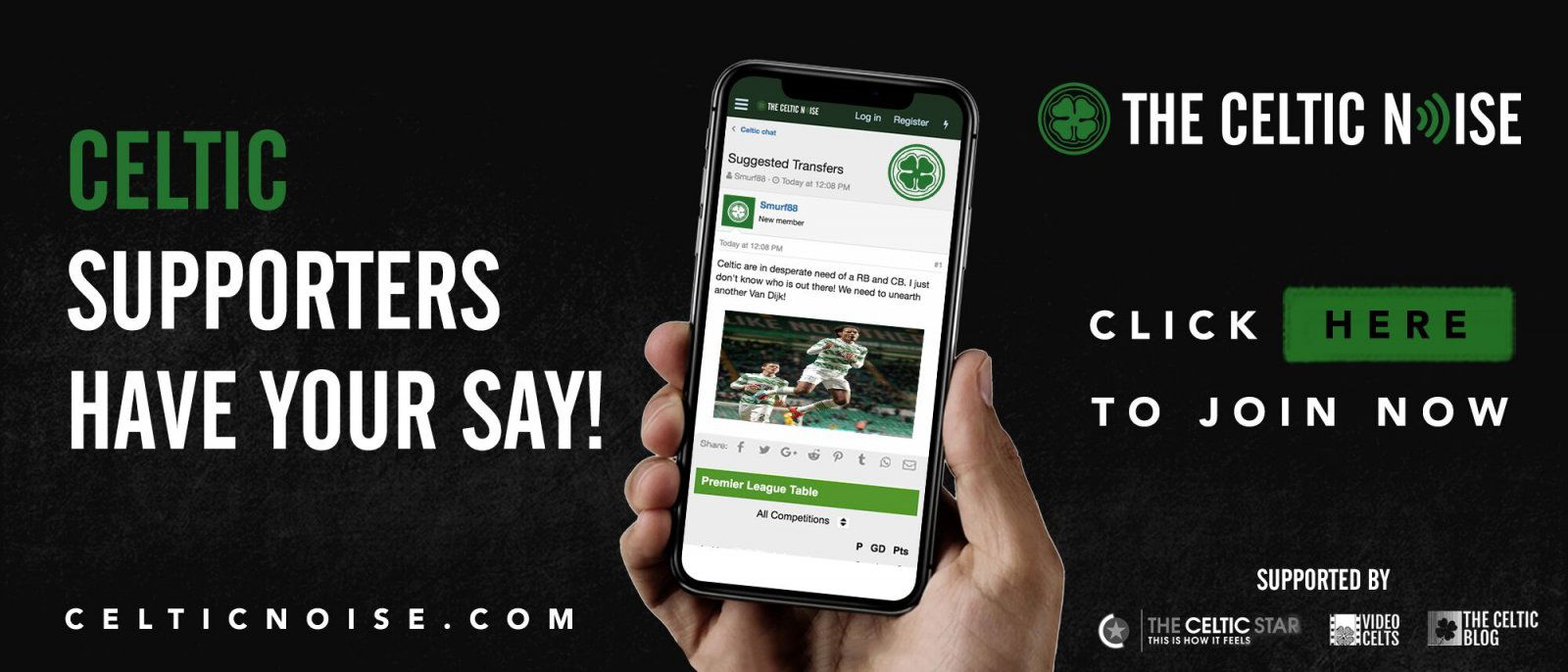 But for the moment, this kid's dream is over.
He has lost a minimum of £250,000 from this injury, and it might be a lot more than that if we don't make Motherwell another offer in January, although I suspect that's already been pretty much agreed.
At the moment though, Turnbull has to sit and worry that perhaps his career is at threat and for a kid his age, who had the whole world at his feet just a week ago, that's a dire place to be.
This is what makes the delight at seeing Celtic "suffer" so unpalatable.
Had we failed to get a deal across the line we'd expect a little slagging.
The real victim here is this kid, and these people – and as I said, many of them are Motherwell fans – don't seem to care about that at all.
Some of them were actually calling this "a result" because the player is still at Fir Park.
But he won't kick a ball for the next six months, and there'll be no £3.5 million in the meantime for them to spend on other things. You marvel at the thought process that can think seeing Celtic lose out is worth crowing over, even if the cost to your own club is much greater.
Nothing good came from this saga at all, and there is damage on all sides. Celtic fans seem to be the only people who acknowledge and admit this, and I have read every site wishing the boy well for his recovery whether that ends with him at Parkhead or not.
This story is a tragedy, not an excuse for people to gloat, and what makes it even crazier is that Celtic is the best placed to emerge from it unscathed as anyone with half a brain should be able to discern. We still have the £3.5 million, and there are other places we can take it.
This affair has shown Scottish football at its most parochial. Even before the injury, three quarters of the media was overjoyed at the prospect that he might opt for England, and the money, rather than continuing to play up here in our league.
I said at the time that this was a diabolical state of affairs, but it's not unusual … the indecent haste to see Kieran Tierney head for Arsenal is just as sickening.