I've written before about the indecent spectacle of those in the media who would like to see our best players leaving the club, but I feel the need to go over this again because the names just keep on coming.
So many people have been asked their opinion on this, and almost all feel able, therefore, to advise the player to leave Celtic "for his own good."
For his good, or theirs?
That's the question nobody seems to be asking.
A lot of these people are rabble rousers and trouble makers.
A lot of them are pure and simple professional Celtic haters; the media is filled with those types and shockingly, many of them played for our own club.
Very few extoll the virtues of Kieran staying at Parkhead; trophies, titles, money, acclaim, a place in the history books.
Yet all of it is there for him if he hangs around for it.
As I've said before, Celtic does not have to accept any bid for Tierney … but nor does Tierney have to agree to go.
Certainly, Celtic will never force him out the door.
If Tierney leaves Celtic in this window, it will because he wants to go … and I will be dismayed if that's the case.
The trouble with this is that few people have even tried to lay out the reasons why we should stay.
To read the media you would think he'd be rotting away in this football backwater – their sort of term, not mine – without anything at all to show for it.
You'd never think he'd end up the best paid player in Scotland probably in our history.
You'd never think the doors to Celtic Park would be open to him forevermore as a coach, as an ambassador … whatever he liked.
You'd never think that for as long as he lives – and way, way, way beyond that – people would be telling stories of the kid from the stands made good, who got to stand on the centre circle on the day we clinched ten in a row and hold the trophy aloft.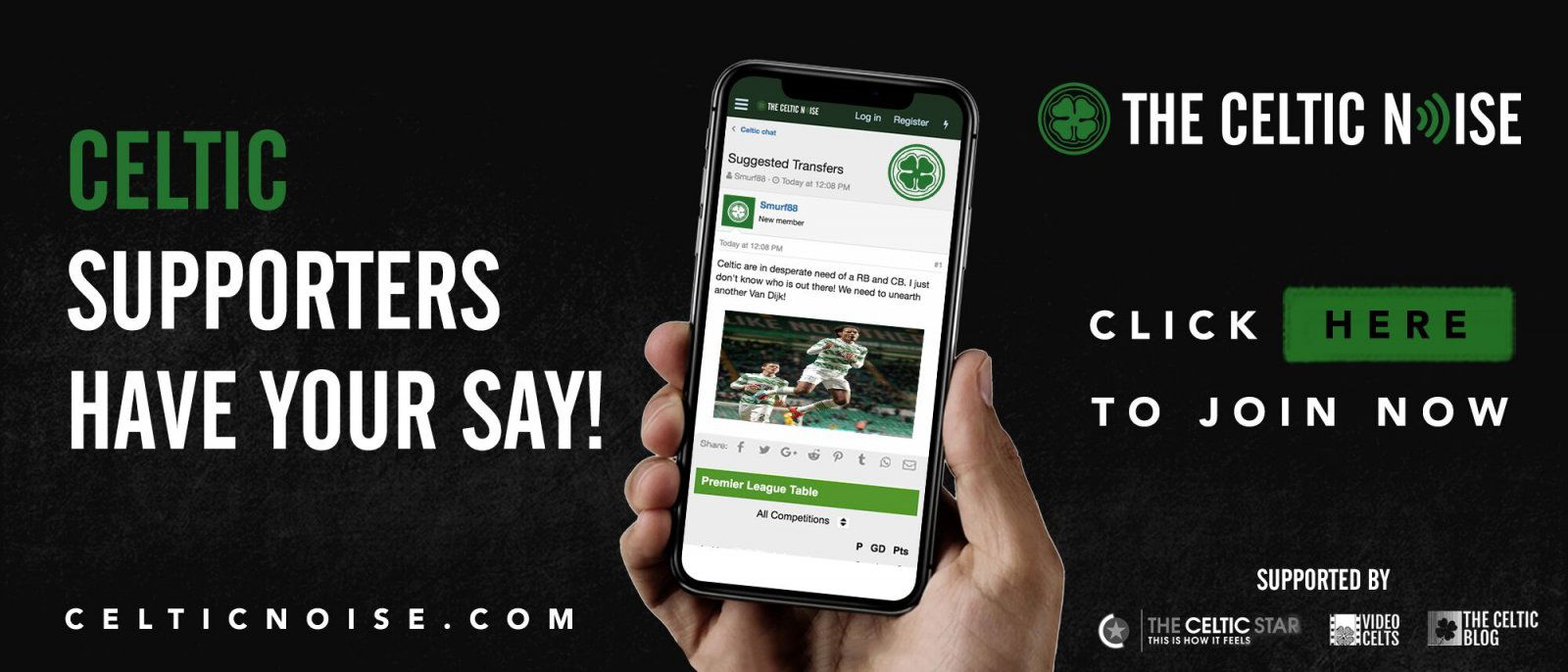 One line the media likes to use when they are talking about Tierney leaving Celtic is that he can go to England and "set himself up for life"; I resent that, as someone who makes an average salary. Tierney is probably on more in a week than many people in our stands will earn in a year.
Even if the media has it right and he's a victim of the Celtic wage cap – earning £25,000 a week at the upper level – that equates to £1.3 million a year before bonuses and endorsements and image rights.
Over the course of a five-year deal at Celtic, Tierney would stand to make £6.5 million.
And yes, there is tax to consider, and agent fees, but say agent fees are ten percent. They would be subtracted before tax, so drop his salary by £130,000 and you still get a £1.17 million … now tax that at the standard rate, without deductions or reduction mechanisms.
His annual income is £617,000.
Over the course of a five-year deal that's still more than £3 million.
He'll be 26 when it ends, giving him time for another two five year deals before his career ends.
Even after tax, Kieran Tierney will earn an eight figure sum from his football career, whether at Celtic or not.
And he's living in Scotland, where the cost of living is a hell of a lot less than it would be in London.
Real estate prices alone down there would be enough to give you a headache.
Is that kind of cash not enough to "set someone up for life"? I know inflation can be pretty hard on household finances right now, but is it really that bad?
Greed has overtaken the game, that's one of the problems here.
But the bigger problem is the moral vacuum that exists around this whole debate.
Neither Kieran nor his people are going to starve, whatever decision he takes here.
Everyone who wants to see Tierney go has their own reason for urging that action on him, but I believe less than ten percent of them when they say he needs to do it for the good of his career … and I would even ask the ten percent why that's the case.
Is he not going to win things here? Are his chances of playing for Scotland reduced by his actually playing in Scotland?
We all know the answer.
This kid has so many people cooing in his ear right now, and not all of them have his best interests at heart although they talk a lot like they do. They have their own agendas, and those come first. Some just like hearing their own voices. Some need to see their names in the papers every now and again to remind themselves they still exist.
And others just want to hurt Celtic, and that's the bottom line.
I wish to God they would all just shut up a wee while and let this kid focus on what it is he really wants.
And to consider what it is he really needs.