Dave King cannot help himself.
He cannot help reminding the world what he is, and we all know exactly what he is.
His history haunts him, and it should.
But you know what? There are times when I kind of like the guy.
We could not have hoped for a better man to take over that club in the aftermath of the Charles Green years than this geezer.
As a Celtic fan, I wake up every day grateful for the hour in which David Cunningham King got his hands on the Ibrox NewCo. Honestly, he is the best thing to happen to us at Ibrox since Craig Whyte borrowed a quid on his way into his final meeting with David Murray.
Don't get me wrong; Green wasn't going to transform them into a football power.
But he and Ashley's lieutenants at least had a plan.
They had something more going on than an appeal to the lowest common denominator.
With those guys at the helm, that club would have acted sensibly and lived within its means.
With this guy in charge, there's no chance.
King has brought his club to the brink, and he believes demagoguery is a way to bluff and bluster his way through their situation. He is dead wrong about that. But he knows his audience, and he knows that in the absence of having a plan he can always play to the gallery.
And so it was last week that he congratulated the Ibrox fans on selling out their season tickets, and then said they have helped to make the club the biggest in the country again.
Celtic fans snorted derision.
But we were never the target audience.
He was, as ever, relying on the utter gullibility of his own customer base.
Except this time his rabble-rousing stunt didn't have the effect he'd hoped.
Is the old magician losing his dark magic?
It appears so, because his latest crowd pleasing stunt failed to please even the crowd which usually laps up his every word.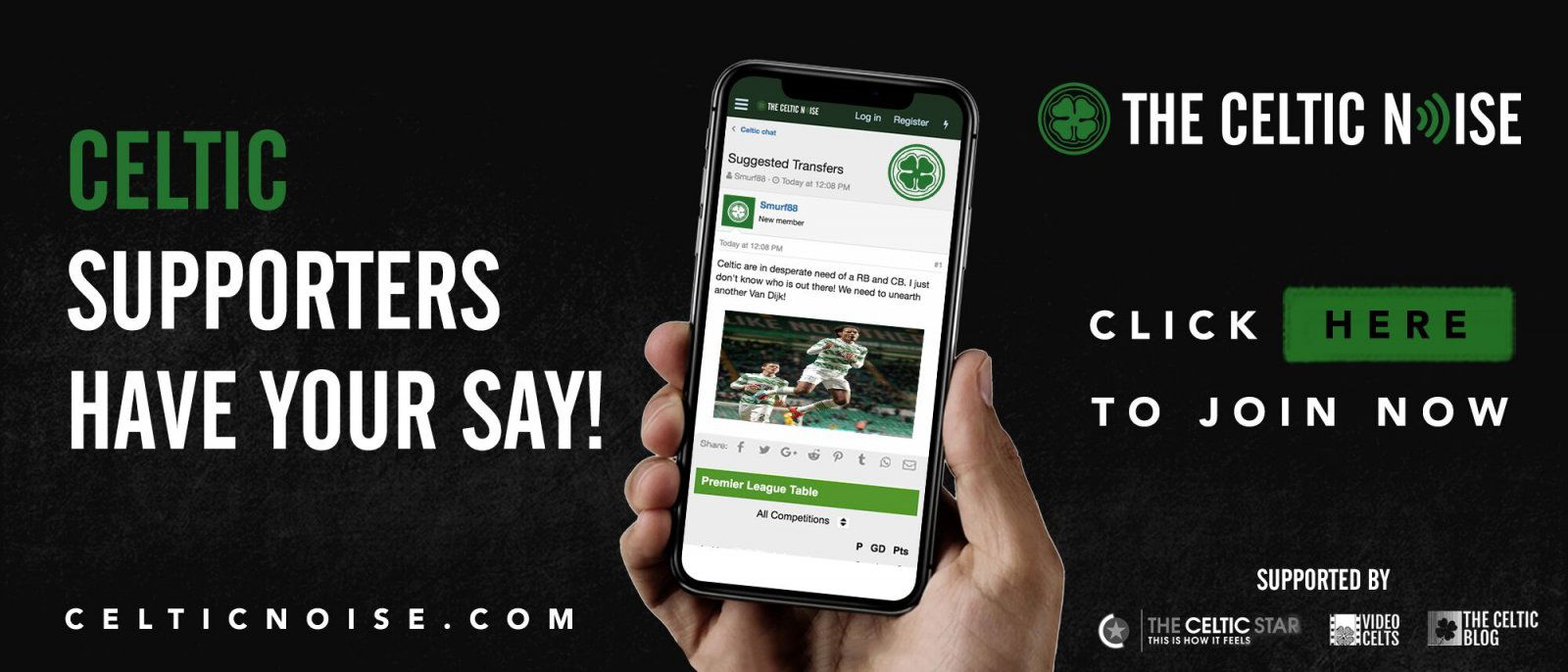 To crow about his team being the biggest in the country is quite an incredible statement, and all the more so in the same week we finally begin to flex our considerable financial muscle.
It is fascinating to consider the level of delusion that kind of thinking requires, and it does make you wonder if he actually believes it himself.
Nothing would surprise me: I am reminded of what the South African judiciary famously said of him in 2010:
"We saw (him) testify … for four days and are unanimous in finding that he is a mendacious witness whose evidence should not be accepted on any issue unless it is supported by documents or other objective evidence. (He) showed no sign of embarrassment or any emotion when he conceded that he had lied … In our assessment he is a glib and shameless liar."
But is he conscious of what he's doing, or is it reflexive?
Is he oblivious to reality, or is he simply bending it to suit the needs of whatever moment he happens to be in?
It always makes me think of Orwell, of 1984, and his magnificent description of the mechanics of 'doublethink', the state of mind that makes King's thought process possible.
"To know and not to know, to be conscious of complete truthfulness while telling carefully constructed lies; to hold simultaneously two opinions which cancelled out, knowing them to be contradictory and believing in both of them; to use logic against logic … to forget whatever it was necessary to forget, then to draw it back into memory again at the moment when it was needed, and then promptly to forget it again: and above all, to apply the same process to the process itself — that was the ultimate subtlety: consciously to induce unconsciousness, and then, once again, to become unconscious of the act of hypnosis you had just performed."
Here's what none of the slobbering nonsense from Ibrox, nor the whooping and cheering from his pals in the press boxes acknowledges, or wants to, although it's a simple and straightforward fact, and what's more it's one that's known by the club's own fans;
King has been at Ibrox for four years now.
In that time, he has sacked three managers and hired three.
His side reached one cup final, which they lost to Hibs. They haven't come close since.
Indeed, his tenure at Ibrox has coincided with the greatest spell of domestic dominance – for our club – ever enjoyed by any team in the game here.
Upon securing the place in the 2016 cup final, he told everyone that his club was "back" – from the dead one can presume – but instead of making good on that they have endured calamity after calamity after calamity.
They have continued to post losses, which have grown under his tenure year on year, and the "quality" of their squad remains laughably low.
And what's more, their fans know this full well.
This summer, they have signed seven players for a combined total spend which is one tenth of what we just paid for a single footballer.
Four of these "signings" – because one of them is Steve Davis, who was there for the tail end of last season – were playing in the SPL last year, and none of them to the standard of David Turnbull, who we were ready to buy for £3.5 million.
All were available for free.
Of the other three signings, Aribo was signed on freedom of contract – but for whom they'll have to pay a development fee – and at 22 was playing his trade in England's third tier.
We have signed Luca Connell from the same league; he's 18 and already has done enough to pique our interest.
Aribo featured on the famous leaked list as a prospective target; we opted to go for Turnbull instead, and pay big for him.
There is Sheyi Ojo, on loan from Liverpool, who has been at five clubs in four years, and finally the defender, George Edmundson, who they signed from Oldham.
He is the one player they've actually paid a transfer fee for; £600,000 … which is a lot of money to spend on a player from English football's fourth tier. They beat off "competition" for his signature from Peterborough.
There is no "game changer" signing; these are all squad players. No-one in that lot makes them a better team, or any more likely to overhaul the enormous gap between the clubs. This is all King can deliver for his manager, the cupboard is almost bare.
One of his most fundamental promises – to pull the club's retail arm away from the iron grip of Mike Ashley – has failed on every level; the Sports Direct supremo has it in an ever tightening vice.
Under King, Celtic has moved further ahead – in every conceivable area.
Gerrard is about to go up against the Celtic manager with the second highest win ratio in our history. Indeed, only three Celtic managers have ever had a lower win percentage than Gerrard has at the moment, and even accounting for previous bosses at Ibrox, across the various clubs there, Ally McCoist, Mark Warburton, Pedro Caixinha, Alex McLeish and even Graeme Murty have a better wins to games average than he does.
Indeed, if you look at the histories of the various Ibrox clubs, and if you take, as a baseline, managers who have taken charge of more than 15 games whilst employed there, his record is worsted by only John Grieg, Jock Wallace, Paul Le Guen and Stuart McCall.
This is what King and his board would have you believe "progress" looks like.
They signed a defender last week from England's fourth tier, for a few hundred thousand.
We paid £7 million for a a Ligue One player.
Their attacking midfield signing was a free transfer from Charlton.
But for a late discovery in the medical, we would have paid an additional £3.5 million for the most sought after young footballer in Scotland outside of Celtic Park.
We are on the brink of spending another £3 million on a left back.
That's the gap, and it has massively expanded under Dave King's "leadership."
And King's audience knows all of this, of course, which is why so many of them reacted with such frustration to his idiotic assertion that they are the biggest club in the country. Tom English was one of a number of media fools who giggled along with King in a manner more befitting of schoolgirls pulling a prank than serious journalists.
"Top trolling," English called it.
"Talking crap" is how the rest of us would have put it.
Now Gerrard's own frustrations are slowly coming to boil. He has made it clear that he still sees the need to sign a couple of "marquee" players to match the one we've just bought, and he and everyone else knows there are more to come at Celtic.
The difference is, even if we bring in players simply to enhance the squad as opposed to slotting right into the first team, they are still likely to be of a higher calibre than any footballer the Ibrox club is likely to sign.
Gerrard's signings have "improved the squad" but their overall quality is about the same as what was there, and that wasn't enough in the last campaign.
They will never be able to cope with a Celtic team that moves decisively forward, and he realises it.
If he's feeling daring he may try to use the alleged interest from England to try and force King's hand, but there are two problems with that; first, everyone knows the interest from Derby and Newcastle was largely nonsense in the first place, and second, King couldn't fund him even if the bluff were not to be called.
The money to do it simply isn't there.
By far the smartest thing people at Ibrox could do right now is learn to shut their mouths some.
Because all they are doing with the big-talk is setting themselves up for one Hell of a fall. Too many of their players are making bold predictions … the only thing that matters is what you do out on the pitch though, and that's where they fail over and over again.
As Phil has correctly pointed out, they always win the "close season cup."
They always win the PR war in the media. But already, in this window, all their claims to have made giant strides look kind of weak and their club kind of cheap.
King may boast that his club is the biggest in the land, but within a week of those words leaving his mouth we had paid ten times for one player what he has been able to give his manager to spend on seven of them so far.
His boast about 40,000 plus season tickets is hollow when we have 50,000 plus.
His manager's record is horrendous where it matters and we are the club who just won the third domestic clean sweep in a row … and on his watch.
Not even the usual nodding donkeys in his own support bought it this time, and in the week since, as Celtic flexes its muscle and starts to show intent, they've become ever more restless, ever less sure that he really knows what he's doing.
And you know what?
They should be.
Related posts