Last night we closed off a halfway decent pre-season, where a few players showed us what they could offer. Top of the list, of course, was Leigh Griffiths, but I was impressed by Shved in parts and I was delighted to see Nir Bitton and Christie back in the side.
We huffed and puffed a wee bit last night, but it was the third game in a short spell before the team is really up to speed. There is better to come, and that much is obvious. Lennon was still experimenting with the team, with the selection, with the tactics.
We have signed two players. The third looks on his way.
It would have been four had David Turnbull's injury issue not become known.
The total spend would have been almost £14 million … that is way above and beyond what any of us expected.
Once the left back is in, the spend will be £10 million, and that's very good indeed for this phase of the window.
But are we ready? We've lost a lot of players in a lot of positions and especially at right back.
There, we're still desperately short. There's also the question about whether or not Mbombo or Jullien should be thrown straight into the team for a Champions League tie without either of them having played a single minute of football for us thus far.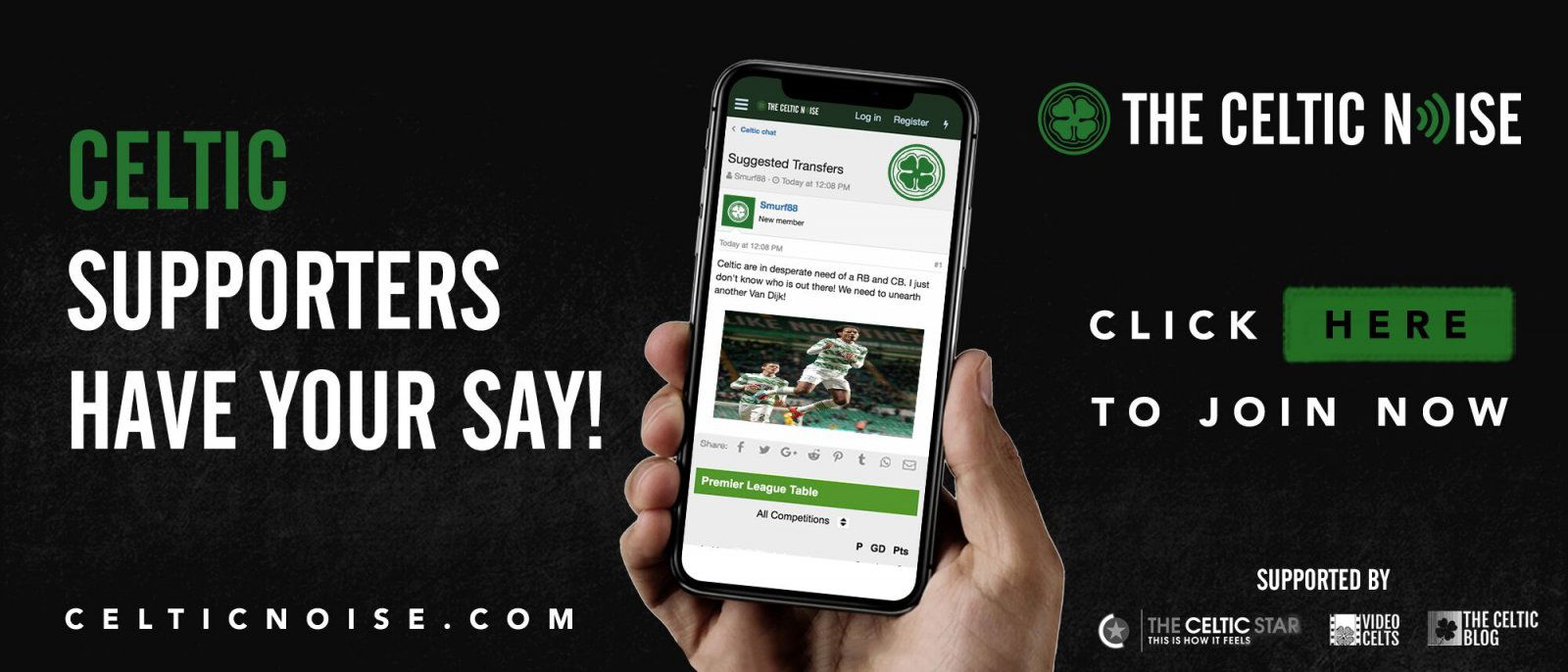 It would be a risk to play them. The question Neil will have to ask himself is this; is leaving them out an even bigger risk? Can we really go into the game with Johnny Hayes at left back? Are we really going to take a punt like that? Are we going to trust the often erratic Simunovic?
The potential pot of gold is enormous this year, bigger than ever … we look like we mean business, but we still have to be very, very careful about how we approach these games.
The first round seems straightforward. So does the second.
But this is when I worry most, when things look simple and easy. We will certainly have even more new players before we go into the second series of games, and perhaps we'll be more ready for round three … but just now I think we're a little weak in certain areas and you hope it doesn't cost us.
Overall, I really can't complain too much. We've clearly worked hard in this window and having secured three players – and come within a bad medical of four – the graft that was being done all the way through the last few months of the last campaign looks like paying off. The club knows what it wants to do, and it is pushing hard for it.
I know we will be ready for the league campaign now.
I am no longer going to worry about that at all.
The question – as ever – is whether we will have enough about us to get to the Groups.
I think it is probably as near certain as can be that we will play Group Stage football in one of the two competitions, but in spite of the quality of the teams in the main one I still want us there, and not just because of the money. We belong there.
The left back situation is looking good. We have the commanding, powerful, centre back we were looking for. News that the club wants to make a bumper offer to Rekeem Harper is music to my ears and I'd love to think we could pull that off.
The manager has identified that as another area where he wants at least one player. He says he wants a fourth striker.
I think if we had another month or two we would definitely be ready for the Champions League, all four of the qualifiers. But these games are right on top of us, and we're facing an eight-week spell which will take in not only all those games but the start of the domestic campaign.
Time is short, and I worry that it will run out before the rebuild is complete.
It was always a risk. The question is, can we get through anyway?
Time will tell. I am optimistic without getting carried away.
I wish we had that extra month, but even without it … well, things aren't looking too bad.