Welcome to Paradise Christopher Jullien.
In case nobody told you, immortality awaits; this is the season of 9IAR.
Now I do not know a great deal about this guy, and you can never guarantee success with any signing, but almost everything about this transfer makes me positive.
Firstly, he is 26, established, experienced. This is not a project player, not a kid and a risk a'la Jack Hendry.
And second;y we have signed him on a 4 year deal.
In other words, he'll be 30 or thereabouts at the end of it.
This is not about recouping the transfer fee; this is a football reasons signing.
It is a commitment. A sign that something has changed.
We have spent a lot of cold hard cash on this guy, a substantial amount.
The number 7 is interesting and amusing to me.
It is a number which has been banded about a lot over the past couple of weeks in Scottish football, especially in the slavish pro-Ibrox press.
They've made "7 signings" and are stronger than last season.
So the nonsense goes anyway.
They've even tried to suggest than in the Aribo deal they won a "transfer war" with us.
It's all cobblers of course.
We can afford to wait and not rush in.
They got their business done early, but what kind of business has it been?
Free transfers and journeyman who, if they had been signed by Aberdeen, Killie or any other Scottish club would not have been hailed as the wonder signing they have been.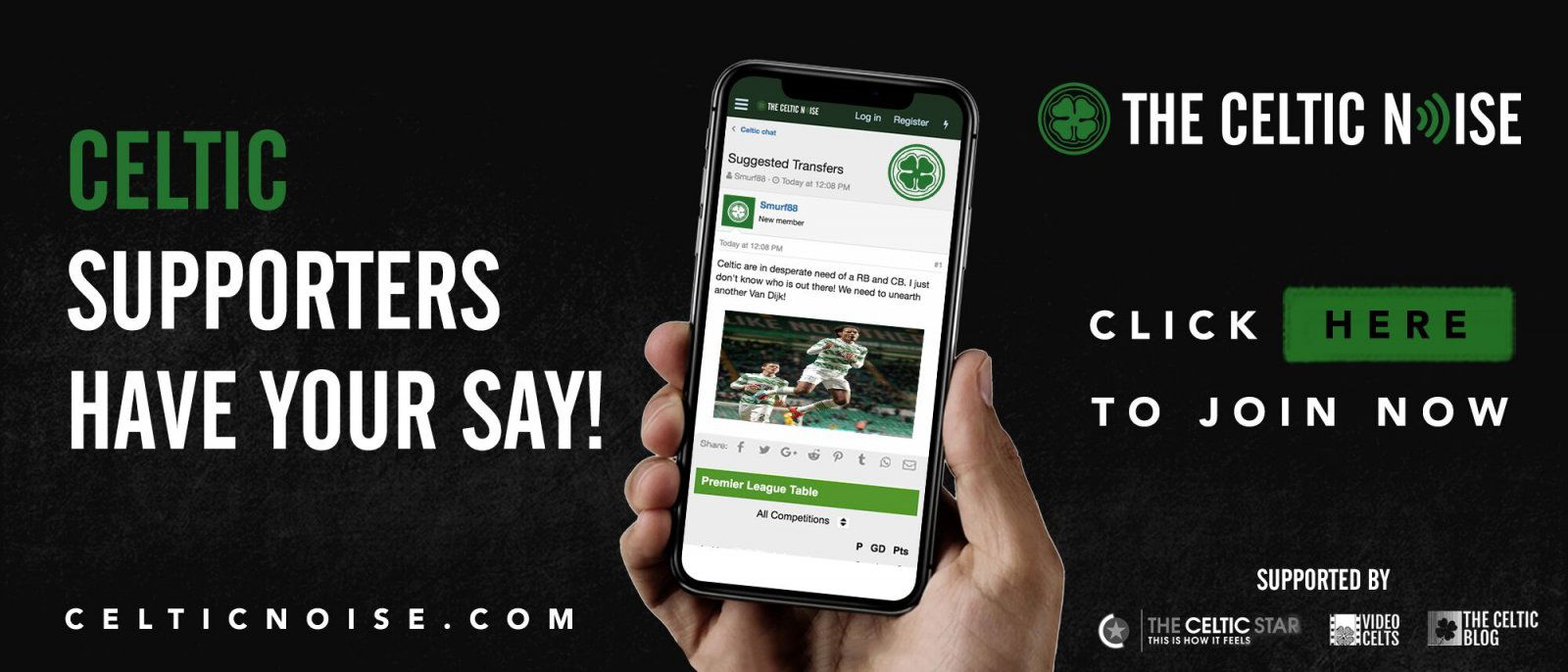 We have signed quality, an experienced player from a better standard league, who should improve us a great deal; that cannot be argued about.
So the 7 that matters here now is £7m and us flexing our financial muscle.
As I say, you can never guarantee how good a player will be (remember what was said about Joey Barton and other "marquee signings" at Ibrox) but this all looks good. That Celtic have had their eye on this guy for a while tells you something too; this wasn't a punt.
Well done Neil Lennon and well done the board for backing him in this, and when you consider too that we were committed to Turnbull until his medical, well that shows that the board are not shirking here with the spending of the funds.
Now I believe we have only just started in the transfer market. I am not going to make any specific predictions, because so much can change. But the manager sounds confident. He sounds like a man who's been made promises he knows will be kept.
I would like to take you back to what I said last season when the board's commitment to spending was being called into question, but before I go on, I agree that Celtic have let us down when we have been in a position of dominance and not committed financially.
During the period where a lot of people were worrying, I wrote a piece that said from a business point of view Celtic not spending too big for 7 and 8IAR was financially sound, as if we failed we had spent on long term contracts and players when what we had would do.
I also said that in the scenario where we did make it, having spent big money, we would have had to spend at this point anyway and we would also be over a barrel with players who were maybe coming up for contract re-negotiations.
As the Turnbull saga showed, agents can cause all sorts of problems in these circumstances.
My analysis then was that we didn't have to spend big to get 7 or 8 anyway, no matter what the Ibrox loving press said, and what money we did want to commit must be spent well to secure the futures of the current players like Tierney, Calmac, Forrest and Rogic…. all of whom, we are told, are targets for other clubs.
Now, if we get a suitable bid for any of these guys – and I mean a big that's in the eight figures, these must be considered from both a footballing and financially standpoint. But because of the decisions we did take at that time, those I thought we should, we hold the aces in the negotiations. Imagine we hadn't done that. Would Arsenal have offered £20 million already?
I concluded that it seemed to me, with my business head on, that the club should wait until we were at the point of 9IAR and then throw what we have at it, and flex our financial muscle only then, prior to the season where we know that we will have the whole of Scottish football against us.
I thought we fortifying our position in lieu of attack.
Considering the huge attention that will be on our club and the whole game this coming season, it is the right thing to do.
Those who agreed still had reservations, and many said that we had been let down before by the board and had to be careful, with the issues faced by the previous manager being an example.
Now I do believe that there were issues between the board – specifically Peter Lawwell – and Brendan Rogers and the CEO has taken it tight from Celtic fans about it. However since February there have been numerous suggestions made that Lawwell felt Rodgers was never as committed as he made out and, from a business point of view, why should the club back him like he wanted if he was always looking ahead for a return to England?
When you consider how he left, like a one night stand after the Savoy, you must at least consider there is a point to that.
Having said that I agreed with the reservations. I wasn't saying it was definite that Celtic was planning for this campaign, but it was an opinion, an analysis, and something people needed to consider. You can never be sure with the Celtic board, but it made sense.
Now, given the events of the past week, and the commitment to Turnbull and the deal for Jullien it may be that I was bang on the money.
Assuming I am correct, if we do commit to another 2 or 3 decent signings and get other cover in in certain roles, we have to hand it to the board and the manager, and call it the good strategy it will clearly be.
Always bearing in mind you can never guarantee with any player/signing.
As for the manager, I was not a fan of Neil Lennon's appointment, I felt we had better options, especially given our financial position, to attack the title and Europe. However, given what may have occurred with Brendan Rogers maybe the board had a point about bringing in someone who would be committed to the cause.
Neil Lennon's previous record as Celtic manager is excellent, both in games won and titles won.
Yes, cups have been an issue, but to be honest, do we really care about the domestic cups other than as part of a treble? And this year, of all years?
If we could do 4 Trebles in a row, of course I would want that.
But the title is the priority, by a long way, even from relative success in Europe.
Given the choice, that title, that 9IAR, that is the priority and based on what we've seen in the last week Celtic is fully focussed on the job at hand, exerting our dominance in Scottish football. We are showing who and what we are; we are the only show in town.
Dave Campbell is a Celtic fan and blogger who's very pleased that we're finally making progress.