Today on Newsnow the Daily Record's latest moon-howling Hotline headline screams at you from something like a locked ward in a detention centre from the criminally insane;
"Celtic fans think they've signed quality but Neil Lennon has a proven record for buying dross" it reads.
I know these headlines are supposed to be "grabby" but some of them are just plain nuts, and those with an anti-Celtic flavour tend to be the craziest of them all. They are an embarrassment, and show the paper up for what it is; a rag that wouldn't even get on toilet paper in any country which had a half-decent media.
It's low-ball stuff for those with low IQ's.
One week ago, another headline howled at us; "Celtic fans are the biggest mugs in football and Kieran Tierney sale won't lead to big name signings".
Now, I might be as nuts as some of the people who call that hotline are, but haven't we just made a big name signing without selling Tierney? Give me a minute ….
…. Right, that's me checked. Yep, we have.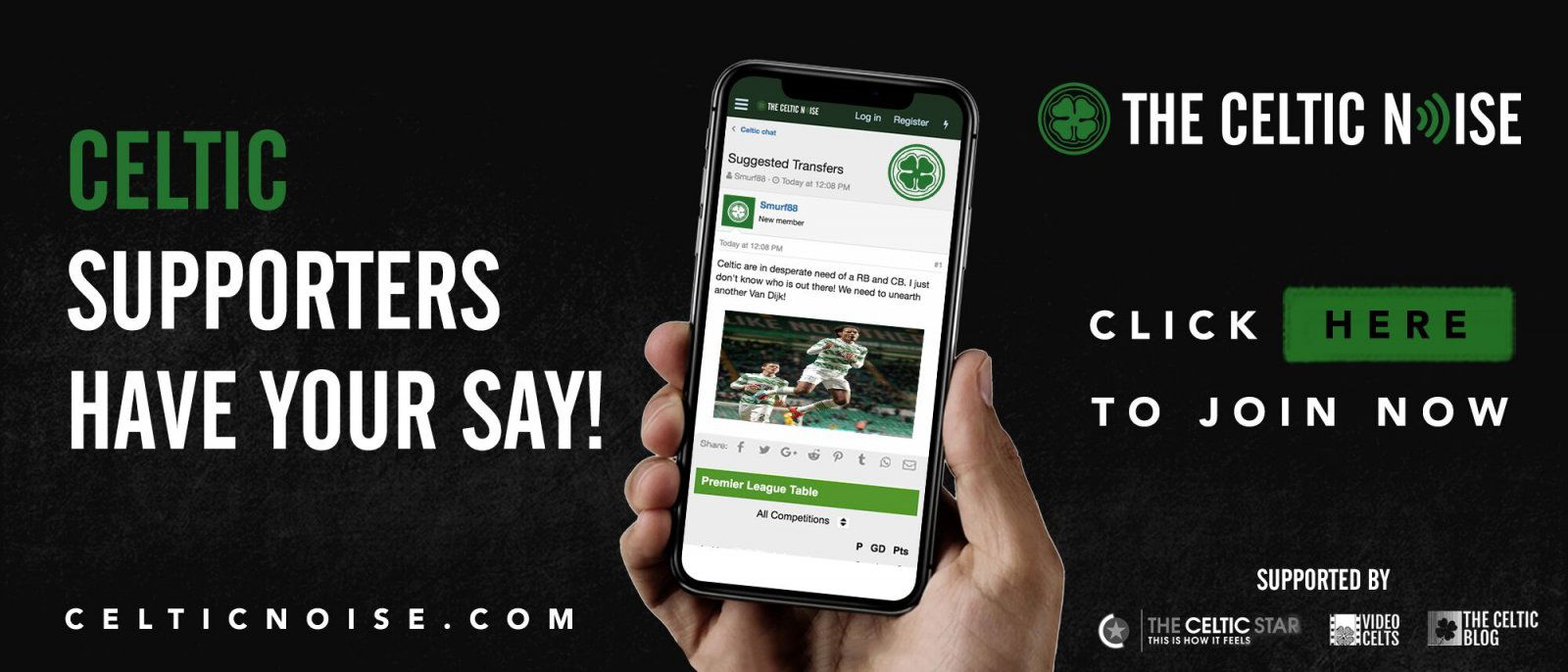 Neil Lennon has a proven record for buying dross, is what this one says.
Dross like Wanyama? Van Dijk? Forster?
Didn't that "dross" net us huge sums of money and take us forward to titles and European runs?
Didn't Lennon's "dross" beat Barcelona at one point?
Here's another beauty from just the last few weeks; "Celtic's David Turnbull attempts were a shambles and the board are amateurish."
This would be the board who won that particular battle hands down?
The board which had an offer accepted, which refused to budge on salary, which played its hand to the maximum when we walked away from the table completely … only to have the player's agent calling us from Norwich to ask if we could please extend the offer one more time?
Yes, a medical failed, but had it not he'd be our player and the board's stance would have been fully vindicated, as it has been anyway.
See if you can work out what this headline is supposed to mean; "Celtic fans are hypocrites over David Turnbull as Rangers striker Alfredo Morelos is 10 times the player."
Were we trying to buy Morelos? (Is anybody?)
Was he involved anywhere in the deal? Does he even play in the same position as Turnbull?
And why are Celtic fans hypocrites?
Because we said the club should walk away when the agent was trying to play games, but would have happily taken the player after he made the decision to reject the money on offer in England?
Where does The Record find these people, and how come only the most ridiculous points are blown up into headlines?
Are there no intelligent callers at all?
Last year, when Brown baiting was all the rage, there were a couple of real crackers, but this one was amongst my favourites, and you can see why; "Celtic skipper Scott Brown is allowed to do what he likes and it's down to Peter Lawwell."
It is beautiful because it combines so many conspiracy theories in one point; biased refs, Scott Brown being untouchable, Lawwell's control over the SFA … it's just a wonderful example of NewCo-Logic, that and the other headline from around the same time that shrieked "If Scott Brown was a Rangers player he'd have more red cards than Alfredo Morelos."
And if Brown behaved the way Morelos and others do then he'd deserve them.
I understand that a headline is supposed to be grabby, that its meant to get attention, and that the average reader of The Record can't exactly be an intellectual heavyweight … but these are the dregs, the absolute bottom-feeders, and they are highlighted again and again.