Tonight, yet another story about a club warming up a bid for one of our players; this time it is Tom Rogic.
This is hardly unexpected.
This site and others have wondered whether Tom has a future at the club as Lennon prepares to change the team and the tactics.
But this does not mean that we do not rate him; it's just that we wonder where he fits in to Neil's overall plan.
For the record, I would not sell him for any price at the moment.
The word from people close to the club is that they are of a similar mind.
Tom is often susceptible to injuries. The idea of selling him – especially if the money is right – makes a weird kind of sense. Yet people inside Parkhead know that he brings more to the team than we could easily replace. How many top players can one club dispense with without it affecting the dressing room? There has to be some continuity.
Rogic is a player who divides opinion amongst our fans, but he should not.
He is a wonderful player when he's in the side, a better player than Ntcham who most fans would not miss if he was gone. Rogic is a serial match-winner. He frequently scores in massive games. He likes to do it against the Ibrox NewCo. There are some who think he's our best footballer.
The issues with Rogic are well known too though. He does not do well over 90 minutes. He plays a very specialised role, and he does not really fit in anywhere else. Eliminate the role by changing the system and you wonder whether Rogic has a place in the squad.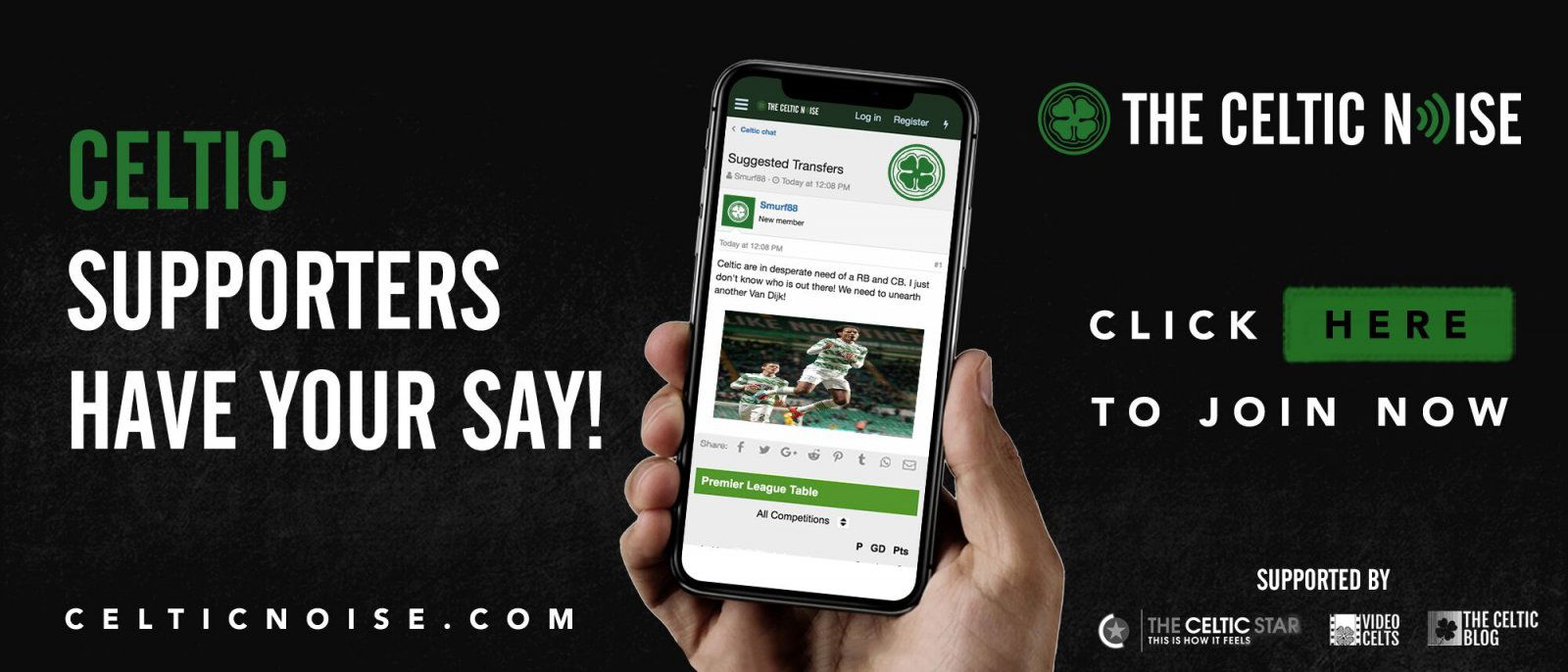 But a manager should have more than one plan, more than one tactical formation, and our club is facing a long campaign again and we need every good player we can get.
I would be loath to see him go.
This is the squad which has won eight titles in a row. Rogic played his role in many of them, and was a star in the three treble campaigns.
It is easy to understand why the media wants to see this, and why they are pushing hard for it. Whilst I understand selling Ntcham, I cannot abide the idea that Tierney will go the moment a suitable offer comes in.
Selling Rogic as well as Tierney would be hugely weakening and massively destabilising.
I don't believe we would easily replace either player, if at all.
According to the media tonight, Zenit are said to be readying a £9 million bid.
Celtic are said to be value Tom at more than £15 million.
Once again, a top player at our club is linked with a massive eight figure move. There is something flattering about it, of course, but it's also frustrating.
It is incredible to me that a press corps which still hasn't realised that King lost the latest round of the Ashley case can be spectacularly well-informed about the transfer activities at clubs as far afield as Russia. It reeks.
Yet all the club has to do is say "Tom Rogic is not for sale."
That will kill the story in the way that slapping the same tag on McGregor did, but there is no use in pretending that there isn't a debate going on over Rogic – there clearly is; this site has written about it.
The Rumour Guy devoted a section of his article earlier today to the subject; I disagree with the premise of the piece. I really don't believe there is any question about Rogic. The player himself is not unhappy at Parkhead, and there is definitely no need to sell.
Yet none of us involved make policy for the club.
The final arbiter here will be Lennon himself, and I would be astounded if he wanted the player to leave.