If we sold Kieran Tierney tomorrow and every share in the Ibrox club was up for sale at the same time we could own that whole club in the blink of an eye and we'd only need to go into our own kick for about three million extra, and change.
I was checking this out last night and was amazed to find that the Ibrox club's entire market capitalisation value is £28.5 million.
Their club is a mess.
I'll do a longer piece where I analyse it in relation to ours and about how that factors into the future direction of both clubs, but for now let's focus on that amazing fact.
Tom Rogic this week became the latest Celtic player to be linked with a move to another club.
Once again, the likelihood is that we would get an eight figure sum for him.
We are said to value him at £15 million.
We value Ntcham at the same.
We know Tierney would cost any club who got real around £25 million.
We would almost certainly get the same – £20 million at least – for Callum McGregor.
At £75 million, that's more than enough to buy the NewCo twice.
In fact, if we sold any three of the four we'd probably have the cash to afford it.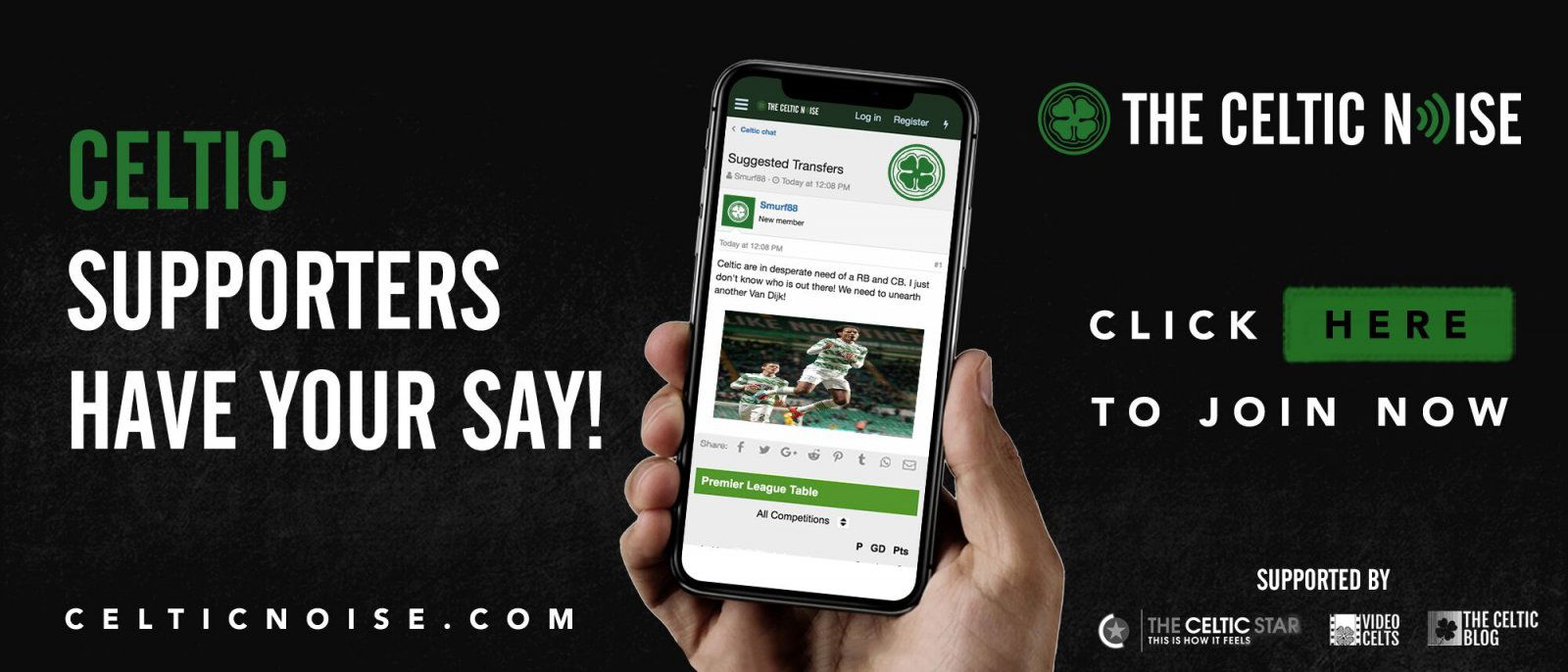 King claims that his club is the biggest in Scotland – more on that subject later, I assure you – but the simple truth of it is that we have two footballers who are worth almost the total value of their shares and two more who's transfer fees combined would easily enable us to buy the lot of them.
Beyond those four players are Edouard, Christie, Forrest, Griffiths and Ajer.
All five would probably also fetch an eight figure sum.
Celtic's last estimated brand value was more than £135 million, including the playing staff and Celtic Park.
That's a conservative estimate when you look at the market value of the squad.
The Ibrox operation is provisionally estimated to be worth around £60 million, most of which is for their grossly over-valued stadium, but as everyone knows you don't measure an organisation's net worth and true market value by dint of their holdings … you need to consider liabilities as well as assets, and their debt level is atrocious and their fiscal situation is dire.
Their stated aim is to copy "the Celtic model" but we've been honing ours for over a decade, and we've enhanced the team with some savvy purchases and by getting the best out of the players who were at the club. We spend real money on this stuff, and other clubs in the UK know this and they trust us.
The value of our players is enhanced by playing European football, international games and by the simple act of winning things. Lots of things.
The unpleasant truth for the Ibrox club is simply that we are better at this than they are. When they sold Joe Garner and Martyn Waghorn to Ipswich in 2017, a month or so apart, the press here was determined to inflate the transfer fees as much as they could.
But in the end, they were gazumped when Mick McCarthy said the footballers had cost him £1 million combined.
"Joe was probably three quarters of that," he said.
Within a year, Waghorn was sold to Derby for "an initial £5 million."
Even if they'd hung on to him, it is doubtful they'd have got that kind of cash though.
He had to leave Ibrox before his value reached a point where people would pay attention.
Celtic just keeps on finding players who we can mould into saleable assets.
At Ibrox, they continue to chase windmills.
It is the strategy that got them here, to where their share price has plunged to a place where if they were all up for sale we could own them with what we have in the cash surplus … or by selling our academy produced left back.
Related posts