Being a Celtic fan is, at times, like being on a small island amidst a raging ocean of lunacy.
The news, last week, that Celtic was ready to make an offer for Paddy McNair was greeted in some quarters – and I mean including the media – with hysteria, and yes I include a small number of our fans amongst the people who were losing their minds at his perceived Ibrox affiliations.
The press reported that Lennon was "worried" that McNair was an Ibrox fan … what garbage. He would not have been the first Ibrox fan to sign for our club and he certainly won't be the last. It is of exactly zero consequence to most right-thinking people.
The Ibrox fans laboured under even bigger delusions; first that the player would never, under any circumstances sign for Celtic.
Ask Scott Allan, Danny McGrain, Kenny Dalglish and others how it worked out for them.
The second delusion was that Celtic fans would never accept it.
Again, ask those guys about that.
Ask them when we ever rejected someone who pulled on the Hoops.
Because most of us were asking just one question; "Can he do a job for us?"
I would say we constituted the vast, vast majority of the support.
We are not the enlightened people as much as we are the sane.
Aside from issues in someone's personal conduct which would rule him out completely – beating your girlfriend in a public street, to use but one example – there is only one criteria on which any signing should ever be judged; can he play the game?
I am writing this of course because there has been a minor – and I say minor – flap online about the prospect of us signing Hatem Abd Elhamed from Hapoel Be'er Sheva.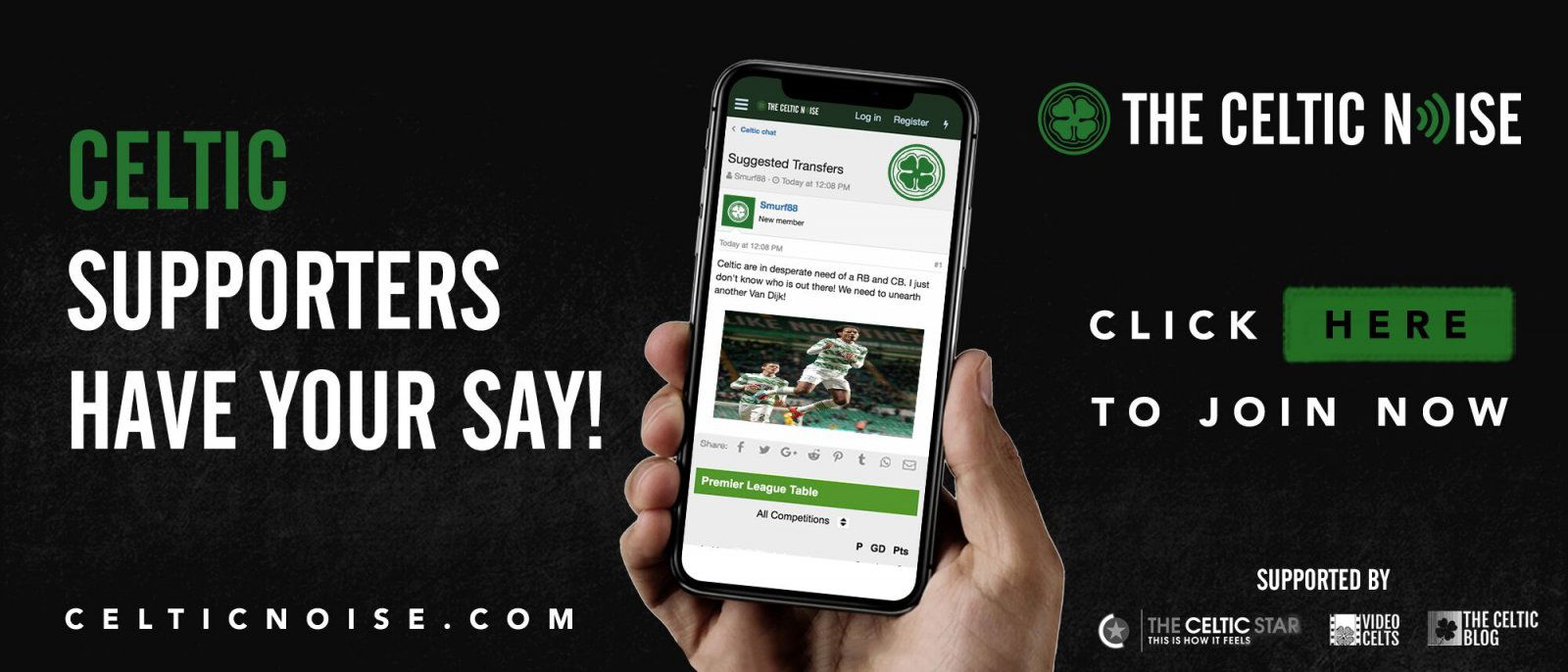 It seems there are elements of the Celtic support who would be dead-set against us signing another Israeli.
They can relax. He's an Arab-Israeli, so they can sleep at night knowing the purity of the club is not being put at risk.
I have no time for their kind of attitude.
They are a fringe on the fringes, armchair revolutionaries who see don't see Celtic as an extension of their politics as much as they see their politics as an extension of Celtic … it is megalomania on a grand scale. They think they are the only "true" keepers of the flame.
As such, their opinion of this signing is of no consequence at all.
Some of them had made up their minds knowing nothing more about him than what country he hails from.
Ask them where he was born (Kafr Manda; an Arab town captured during the 1948 Arab-Israeli war) or what his club background is (he spent much of his career in Belgium) and most of them wouldn't know squat.
Why should we take their opinion remotely seriously?
The truth is, 99% of our supporters don't.
But across the city, warped in their own madness, much of their support believes that the Celtic fan base as a whole is perfectly comfortable erecting walls and hanging the geopolitical modern equivalent of the "No blacks, no Irish" signs up at Celtic Park.
They have forgotten – or perhaps just don't know – what our club is.
No such mind-set exists amongst the massed ranks of our fan-base. We are proud of the sterling reputation Celtic has as "a club open to all." There is no asterisk after that, "no refer to the bottom of the page and please read the small print."
We do not exclude on the basis of nationality or anything like it.
It's a slippery slope and we might as well start asking people what school they went to.
That's not us. It never will be.
We haven't tolerated it even when it involves our own players.
When Leigh Griffiths behaved like a clown in an Edinburgh pub some years back, with his wee ditty about Rudi Skacel, the Celtic support was not impressed at all.
Phil wrote a sterling piece on it, which you can read here.
The Green Brigade let Leigh know what was and wasn't on.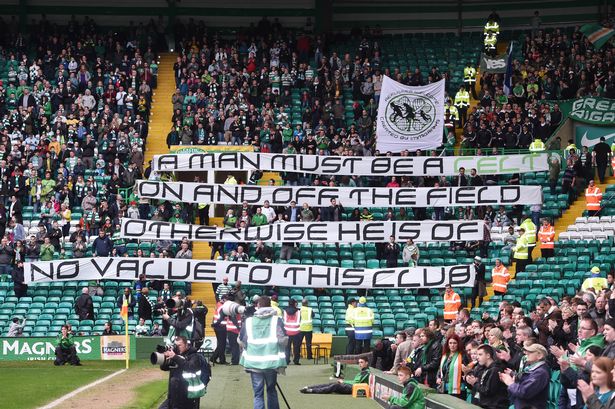 Celtic conducted an internal investigation and punished him, but all involved realised that it was pure ignorance and not malice on Leigh's part.
Education can solve problems of ignorance.
Malice is a different beast, and not so easily sorted out.
Malice oozes out of Ibrox these days, far more than it ever has before. They look at the world, or think they do, but in fact they are only looking in a mirror, and the snarling, hateful face they see in it is their own, and that explains everything.
They seem to think Celtic's support will be at war with itself over this guy, but then they also believe Gordon Strachan was hounded out of the club because he wasn't Irish and that Brendan Rodgers was only hired because he was.
But Celtic is not stuck in the same sort of time-warp that has their club circling the drain.
Our club is cosmopolitan and outward looking.
Our club is forward thinking, modern and open minded.
Our club is everything theirs is not, and if we sign Hatem Abd Elhamed, or even Paddy McNair, our fans will embrace that … as long as they are ready to join this Family, embrace its standards and do the job out on the park.
Related posts