If you are following goings on across the city – and we all should be – then you'll know that they rode their luck at the weekend again, scoring very late in the day against Motherwell to salvage the three points.
In the aftermath their fans have chosen to focus on how brilliant Helander was … but only if you exclude his role in Motherwell's opener.
Being a Sevco fan at the moment is a lot like being one of those guys on YouTube and Instagram who's thing is to climb the highest structures and buildings they can find and to record or photograph themselves standing out on the ledge. The BBC produced a documentary on them a few years ago called Don't Look Down, and for a guy like me, a guy who can't stand heights, that was a stomach churning show, but one I couldn't not watch.
The thing with these guys is that a lot of them die in the endeavour.
Because it only takes one small misjudgement, one misstep, one lapse of concentration, one bad day and it's over. There's a reason why most people who plummet to their death's scream all the way down … they have plenty of time to fully process what's happened and what's about to.
Sevco gets rattled when they are up too high, and I believe they are only a slip away, at any given time, from a vertiginous fall into the abyss.
Yet their supporters retain all these lofty hopes that their team is better than it is.
They imagine themselves lifting trophies at the end of the season and all being right in the world. Bonkers is not the word for it.
And over the next few weeks there are going to be plenty of opportunities for slips along the way. As Celtic edges out of a difficult spell of away games, Sevco is driving into one and their performances on the road have not been nearly as impressive as some of those at Ibrox.

It's one of the reasons Gerrard is wailing to the media about how "both clubs" need help with their fixture lists, juggling between league games, Europe and cup ties.
Tragic, isn't it? Gerrard is having another go at channelling Warren Zevon and doing "poor, poor pitiful me" here, but he is hard to take seriously with all his braggadocio earlier in the campaign about how he and his team were ready for anything.
Not quite though, eah Stevie boy? Suddenly all these games are a hardship and he's worried that he doesn't know if he has squad for it. Tough old world.
They have three away league matches in a row; Ross County tomorrow night opens up that cycle, followed by visits to the plastic hells of Livingston and Hamilton.
They have a home match against Porto in the Europa League to come, sure, but they also have to go to Hampden to face Hearts in the League Cup semi-final and head out to Feynoord.
They will start December at home to Hearts, but that month will also include trips to Pittodrie, Easter Road and finally Celtic Park … I did say that Gerrard's jacket would be on a shaky nail by January, didn't I?
We'll find out if they can handle pressure in that run in.
Over the course of the same period, we're facing a good run of home matches, with only Ross County, St Johnstone and Hearts away. All the rest of our league games are home, although we do have our own trip to Hampden and away games in Rome and Romania in Europe … but we need a maximum of four points from three matches, including the game against Rennes at home in order to qualify.
I'd rather be in our shoes than theirs going into the next part of the campaign, because we've already demonstrated that nobody touches us at Celtic Park and on the big wide open spaces of Hampden I fancy our chances of winning that vital first domestic cup.
We have a battle-hardened squad of winners, ready for anything.
Their rag-bag mob of perennial losers is going to have fight fatigue, nerves and the stress of having to keep on winning just to stay in the race. One slip … and down they go, because Celtic Park at the turn of the year is only going to go one way and end with one winner.
How Many Points Will Sevco Drop On The Road Before Celtic Park?
3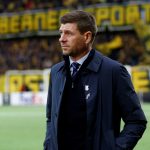 4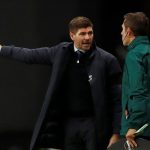 5+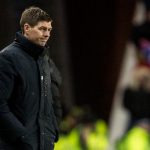 Please share these articles widely, and join our Facebook Group for discussions about the pieces and other issues.
If you have trouble finding the articles you can subscribe, follow us on Twitter and get every piece on Celtic News Now. And you can, of course, bookmark the site itself and check it for updates throughout the day.