Nir Bitton looks set to be offered a new contract at Celtic.
That's great news as far as I'm concerned.
The big Israeli has proven himself a very capable member of the first team squad, both as a midfielder and as cover for central defence.
Nir was once one of those players the media predicted we'd move on for a monster fee.
Back in the early days at Celtic Park – he is in his seventh season with the club – he had a host of admirers from across the game, including Manchester City.
He is a classy footballer with a wide range of passing and great vision on the pitch.
He can play as a deep lying playmaker or as a box to box midfielder, although he rarely scores. Injuries have blighted his last couple of seasons; in spite of that he has made almost 200 appearances for the first team squad in that time.
He has already made more appearances in this campaign than he did in the whole of the last one, and half as many as the year before that.

He looks set to become a crucial part of the Lennon team.
His new contract is one he well deserves, as he's shown us that he has a lot to offer.
This is a player who has been incredibly loyal to the club, never once agitating for a move even when he was he a top player in it. Lennon has always been a fan; he was the guy who signed him, after all, and knew all about his strengths as a footballer.
It isn't clear whether Lennon fancies him more as a midfielder or a centre back. At Ibrox he played in the backline, but he came on as a substitute at the weekend to play his midfield role and I can see him getting a lot of games there as the season goes on.
It was Rodgers' strange decision – on the surface anyway, but it had an inescapable underlying logic to it; Rodgers is a great manager whatever else we think of him – to play Bitton at central defence. The idea seems to have been inspired by Barcelona and their decision to do the same with Javier Mascherano.
Their rational – flawless as it happens – was that since most teams play with one up front against them and rarely come at them directly that he could get forward with the ball and support the midfield during their own attacks.
But Lennon might not see the same thing, and besides there's already a midfielder playing at central defence – Kris Ajer – and he does it brilliantly.
So whilst the option exists, I don't think Lennon will play him there very often, preferring him in midfield.
And that means we might just see Callum or Brown getting the extended rest they need.
This is another reason the new deal is a no brainer.
Where should Neil Lennon be using Nir Bitton?
Central defence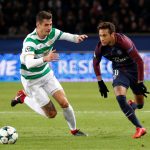 Central midfield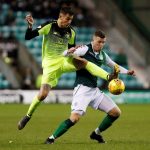 Please share these articles widely, and join our Facebook Group for discussions about the pieces and other issues.
If you have trouble finding the articles you can subscribe, follow us on Twitter and get every piece on Celtic News Now. And you can, of course, bookmark the site itself and check it for updates throughout the day.