In the aftermath of last night's game, and amidst the joy at the result, a quite significant result at that, there's a lot of talk about whether or not we played well. Many seem determined to poke holes in the performance even whilst being happy about the score.
But I would make the opposite argument.
I thought we played very well last night.
I thought it was a mature and confident performance, one that probably surprised our opponents.
Yes, the passing was not as crisp as it might have been at times but I think there's a tendency there to overlook the way the opposition tried to close us down and how many times their positional awareness was obvious in their interceptions and their calm under pressure.
We played against a top tier side last night; that's what people are overlooking. They pushed us hard. They are probably more technically skilled.
For the most part they defended brilliantly.
Lennon also changed the tactics somewhat at half-time and we sat in more than we did in the first half, and again during the game.
Yesterday's first article was about the tactics we would use, and those who said we'd throw caution to the window somewhat were right in the first half.
Those who thought we'd sit back a little were right for much of the second.

The change that won the game was when we sacrificed our width to put another central midfielder into the team … so all three options were used at various points.
This is a crucial difference between how we play under Neil in comparison to how we played under Rodgers.
Those changes altered not just the personnel but the whole approach of the team.
The risks inherent in each different system were obvious; they scored their first goal playing exactly as I thought they would against our high-pressing game, with a quick break which left too many of our players up the park. They almost got a second the same way.
When we sat back in the second half we allowed them to take the initiative; but it also tightened our defence and made it harder for them to break through us.
Every tactical change results in risks. It's why so many managers seem unable to make them during matches. Brave managers, smart managers, are not afraid to take chances. They are necessary if you are to change games, and that leads to winning things.
The changes to the team system changed the way we watched the game. Suddenly their players were having more of the ball, and ours seemed nervous.
But that was the way the manager set up the playing system, and it fulfilled its objective.
Suddenly we were the team trying to hit on the break, and we found spaces because our sitting back drew their defensive line further up the pitch.
It's the classic managerial conundrum; when the opposition sits back, how much do you over-commit?
It was a clever tactical performance from the manager.
And yes, Lazio got chances. But that's why you buy good defenders, and its why you have a good goalkeeper at the club. Top teams like Lazio are going to get chances. It's how you deal with them that counts. One example is their shot which hit the post.
Now, the media thinks we rode our luck there but actually that was an example of excellent defensive work. We tend to overlook the defender's role in a moment like that, but in fact the way our back-line handled that moment was crucial to the result.
Our defensive players crowded their player and narrowed his options.
We shut down his window to get a proper shot on goal.
He wasn't unlucky; he was shut down quite well by Jullien and Ajer.
Too many people think a defender has to actually make a stop or win the ball to have done an effective job; this is absolutely not true.
A defender's real job is to limit an attacking player's window on the goal, and that was accomplished by our players.
I think in order to properly appreciate the result you need to appreciate that we tried different tactical approaches during the game. We changed a little in our approach in the second half because we were being caught out on the break using the high press.
But the new approach didn't give us enough of the ball and let them put players in more advanced positions, leading to interceptions and frustration in the stand. So Lennon changed it again, and added another player in the middle. That made the difference.
I thought overall that we were excellent, especially considering the opposition. The team fought hard. They believed in themselves and their team-mates. At no point did our heads go down. At no point did it look to me as if we deserved to be behind.
It is right to always want to do better, but this is us the day after a monumental result … complaining about not playing well enough?
Against a Serie A giant?
Really?
Well you can vote on it below.
I think that result says we've come a long way.
But we should be more aware of that than we are.
We played a seriously good side last night … and we bested them.
Good enough for me.
Was Celtic's Performance Up To Par Or Was It A Disappointment On An Otherwise Great Night?
Good Performance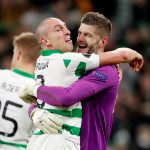 Slightly Disappointing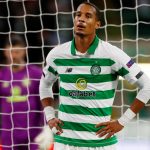 Please share these articles widely, and join our Facebook Group for discussions about the pieces and other issues.
If you have trouble finding the articles you can subscribe, follow us on Twitter and get every piece on Celtic News Now. And you can, of course, bookmark the site itself and check it for updates throughout the day.