If that was a fight it would have been stopped in the first round.
And by that I mean 15 minutes into the contest, and I use that particular word in the loosest possible sense. We blew Aberdeen completely out in that space of time, and the rest of the match was a dance through the meadows. Even more so than last week at home, that was a complete performance.
The critics perhaps expected this one to be a banana skin fixture. Ho-ho-ho. There are still some of them saying that our team has yet to be properly tested this season, surely having missed out on us going to Ibrox and Rennes and beating Lazio at home.
This team is rolling nicely now. Every player was excellent today.
I am going to be very interested in who people think the man of the match was today; as per usual the poll is on the bottom of the piece.
But I would have given it to the kid, Frimpong. He was absolutely superb, for the second week in a row, and his goal showed exquisite skill and awareness even if it was a scrappy finish. Hey, they all count and the build up for it was marvellous.

It is perfectly obvious that this kid is going to be a huge, huge star. Apart from being excellent going forward, he can defend as well. It's great to watch a talent of this sort coming through the ranks; he's playing on a right side where we're stronger than we've been in ages and he looks like he's going to take some removing from the team.
As per usual, Edouard was excellent. What a goal he scored. There is no other player in the league with that kind of footwork. He skips through defenders like they aren't even there. The finish was cool, calm and collected. So too was the goal from Elyounoussi, who just looks better with every game and is clearly going to be a significant player for us.
Forrest got on the scoresheet too, and he had an up and down game.
The criticism this guy gets at times is unreal though. He works harder than just about anyone.
We put this one away – completely away – by half time.
The second half was an exercise session, with the team barely having to break a sweat. We lost a lot of the oomph that had characterised the first 45 minutes, but by then we didn't need it anyway. We were well on top and sauntered through the remainder of the game. Big Fraser didn't have a shot to save.
That needs repeating; under pressure to maintain our momentum, after a tough European match in midweek that went to the last kick of the ball, we went to Pittodrie, ran out easy winners, and our goalkeeper didn't have a single save to make in the match.
That, to me, says it all.
That to me is the whole story.
What a fantastic performance from our Bhoys that was.
Those who hoped we'd slip up … well it wasn't a very good start to the day, was it?
Who Was The Man Of The Match In Today's Game?
Jeremie Frimpong
Kristofer Ajer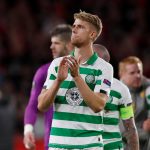 Mohamed Elyounoussi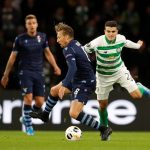 Odsonne Edouard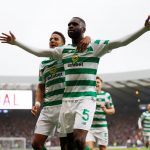 Please share these articles widely, and join our Facebook Group for discussions about the pieces and other issues.
If you have trouble finding the articles you can subscribe, follow us on Twitter and get every piece on Celtic News Now. And you can, of course, bookmark the site itself and check it for updates throughout the day.