Everyone knows how I feel about Joel Sked; I think he's probably the worst journalist in the whole of Scotland, by quite some distance. Today he's penned a ridiculous Sevco love-in piece about Sevco's set piece coach, and how he might "make the difference" this season.
And on paper, at least, it's true; Sevco has actually secured six points during this campaign so far based solely on set plays. But free kicks and corners have always delivered for clubs, and this has been true as long as I've been watching football.
There is no secret weapon here, as Sked seems to think. This, in fact, is ABC stuff for every club.
Which is why Rodgers' Celtic used to actually infuriate me over this.
How often did we score from corners under that guy? It was ridiculous that we never worked on this stuff, not that it mattered because we were usually so far ahead in games that set-pieces were never really going to be an issue. This has already changed under Lennon.

But nobody talks about it being a "secret weapon". Frankly, a team that thinks it can get over the line in a title race by scoring a handful of goals from corner kicks is in a pretty horrendous place already. That we were able to go through Rodgers' entire spell with barely any goals from corners to show for it tells you everything you need to know.
How many trophies did it cost us? Errr … none.
As I said in the earlier article, it will take one slip and the whole Sevco machine will grind to a halt. They are getting by right now on luck, that's all.
The media is grasping every feather of hope that floats on the air to make Sevco look like they're coming on leaps and bounds though.
The last time Sevco had a "secret weapon" it was multi-ball helping them through European games, an advantage so close-hold that every club who played in continental competition was already in on the secret before the media revealed it.
Our press has an inexhaustible appetite for digging out this kind of stuff, no matter how dumb it makes them look, no matter how desperate it makes them sound.
This is what we have instead of a real press; cheerleaders for the club across the city, making excuses for defeat and clutching at straws.
How Scared Are You Of Sevco's "Secret Weapons"?
Terrified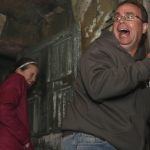 Mildly Unsettled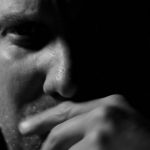 Hahahahahaha!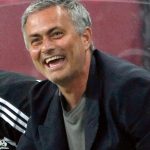 Please share these articles widely, and join our Facebook Group for discussions about the pieces and other issues.
If you have trouble finding the articles you can subscribe, follow us on Twitter and get every piece on Celtic News Now. And you can, of course, bookmark the site itself and check it for updates throughout the day.