I thought last night's man of the match was a toss-up between Christopher Jullien and Ryan Christie.
You can still vote in this sites poll on that, at the bottom of the last article.
But I'd have given it to the big defender myself, as I thought he was just magnificent although Ryan's one goal and an assist were only the key highlights of his superb display.
But there was definitely another candidate.
Fraser Forster was wonderful.
He made a number of key saves which kept us in the match before we got the equaliser, kept us chasing the winner at 1-1 and a quite brilliant one at the end which helped secure the points.
I think he's one of the best signings of the last window, and most of you will remember that I was pretty ambivalent about it at the time.
It's not that I didn't think he would do a turn for us – and he was certainly a better option than either of the keepers he was coming to replace – it's that I was a little underwhelmed by us signing a keeper on loan.
The obvious question that arises from last night is this; should we now be looking to bring Fraser Forster home to Celtic Park?

Should we spend some of our January budget not on the central defender we need or the central midfielder we require, but on securing our first choice number one for the next campaign and beyond?
A good keeper is worth his weight in gold.
Everyone knows this.
He can be the difference on a night like last night, and I happen to think Fraser is the best keeper I've seen at Parkhead.
I have no idea how much money it would take to do a permanent deal; some have speculated that it would be a fee in the high seven figures.
But I wonder.
Certainly, his display last night, which was seen across Europe, will not have lowered the price tag. But it remains to be seen whether he has a future at Southampton. I doubt it myself. But that's not to say that other English clubs might not come sniffing around.
Fraser believes that displays like this will put him back on the radar of the England manager; he may well be right, but he knows that his best chance of getting that kind of attention is to play in the EPL. It's a fact that none of us can deny.
The bias against SPL football will always be a problem for us when it comes to players who are eligible to play for their national side.
But the big man enjoys being here. He does think of Celtic Park as home, and he knows that he is a hero figure to the fans. He would need to take a substantial wage-cut to come here on a permanent deal, but maybe he figures playing every week is worth more?
None of this is cut and dried. Fraser Forster is in his 30's and although it's not such a big deal for a keeper, it does eliminate any chance we have of getting a re-sale value on him. Celtic rarely goes out on the limb unless that's a possibility.
But we definitely need a goalkeeper.
That's certain.
We can't rely on either of the two we have as Fraser's backups, as good as both have been at times.
We will have to bite the bullet at some point and bring one in, and it is likely to be costly.
I suspect we do have a list of keepers we've been watching or know something about … but Fraser Forster is the finished article, and buying him would give us certain guarantees about quality we won't get elsewhere.
The only question is whether we should take a punt on some young up and comer, and spend the rest of the money on one of the areas where we still need quality.
If we buy Forster in January or over the summer, it would almost certainly cut into the budget … and that might impact on those other parts of the team. It's a big decision for us to make.
We know this; Forster would be worth splashing out on.
The only issue is whether we should do it with what are, after all, limited resources.
You can vote on what you think, but the real decision will lie with the management team and what they want to do.
They can't have looked at last night and have any doubts about the player … but there are other considerations, and it'll be interesting to see where they go.
Should Celtic Spend Big To Keep Fraser Forster At The Club?
Yes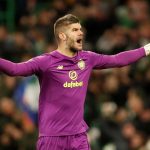 No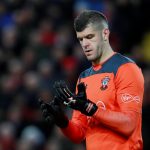 Please share these articles widely, and join our Facebook Group for discussions about the pieces and other issues.
If you have trouble finding the articles you can subscribe, follow us on Twitter and get every piece on Celtic News Now. And you can, of course, bookmark the site itself and check it for updates throughout the day.