It is one of the great, and dumb, conspiracy theories of Scottish football; that Aberdeen "lies down to Celtic."
This is the club whose chairman was the first out of the gate to back the SFA when they refused our call for an independent inquiry into the events before, during and shortly after the collapse of Rangers. The club whose manager once played for that club.
This is the club which has, in its ranks, Sevco fans of every shade and stripe, including the son of a former Ibrox legend. The club which employs Shay Logan, who hates our club with a passion that certainly matches any of their more lunatic supporters.
This is the club who went to Ibrox earlier in the season and were roundly thrashed.
In the aftermath, McInnes drooled over how good the home side was and said that on their game nobody can compete with them. Yesterday, he apologised to his fans for the performance of his team. There were exactly zero flowery tributes to Celtic.
The idea that McInnes would ever send out his team to "lie down" to Celtic is rank nonsense.
The idea that those players would ever do it is, I'm sorry to say, total bullshit.
I don't believe they lay down to Sevco earlier in the season either; what I do believe is that in the run-up to that game McInnes was so vocal in praising the opposition that his own team was devoid of belief before the match even kicked off. He is a dreadful manager, one who's outlived his usefulness to that club, and whose jacket ought to be on a shoogly nail.
There are some who will point to Aberdeen's record against the Ibrox club being better than it is against Celtic; that's a consequence of our having better players and being aware of every limitation in McInnes' managerial philosophy.
Sevco, with lesser footballers and less astute managers, tend to be more vulnerable.

This isn't rocket science.
But none of that has stopped Steven Thompson – ex Rangers player and EBT recipient, now working for the BBC – from pushing the line that Aberdeen did, in fact, "lie down" to Celtic at the weekend.
It is a pitiful claim, but especially coming from the national broadcaster.
People seem unable to accept that Celtic were just sensational, as they were against Ross County last week at Paradise.
Did they lie down to us too?
Honestly, the number of people in our media who give credence to this kind of rubbish … it's unreal.
Thompson is actually one of the better broadcast journalists, and I think he and Stewart usually offer a fair and impartial viewpoint. But he has shown that there is, amongst a lot of people, a real and genuine reluctance to simply accept that this a very good Celtic team.
I wrote about Davie Provan at the weekend, and how sought to downplay the Lazio result … there's a lot of this out there.
But I do think it is highly irresponsible for someone at the BBC to be using this kind of language and pushing one of the oldest and most discredited conspiracy theories of all.
This wasn't Aberdeen being dreadful.
The simple truth is that Celtic were brilliant at the weekend; why's that so hard for a lot of people to admit?
Is Derek McInnes The Worst Manager In The League Right Now?
Oh absolutely, yes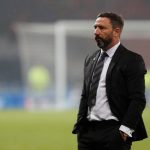 Not whilst he has a job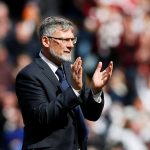 This guy is pretty bad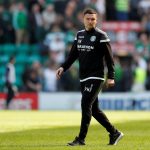 Worst of the lot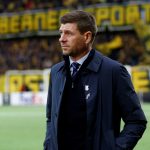 Please share these articles widely, and join our Facebook Group for discussions about the pieces and other issues.
If you have trouble finding the articles you can subscribe, follow us on Twitter and get every piece on Celtic News Now. And you can, of course, bookmark the site itself and check it for updates throughout the day.