This morning I realised something; it's been a week or so since I took a peek on Ibrox Noise Up to see what nutty theories and ideas they are pushing at the moment.
And you know something?
I'm very glad that I did because it's been a brilliant couple of days on there and I would have been sorely disappointed to have missed the highlights.
There are two stories which hit the funny bone particularly hard, in the way only that website can. I return to it over and over again because it offers a beautiful distillation of what you might term "magical thinking." That's literally the idea that things that exist only inside you own head can be made to materialise in the real world.
Their entire club is built on it.
The first of these wonderful pieces from the circus of the bizarre is another article vastly overvaluing the squad. Entitled "Why £60M doesn't seem so ridiculous now at Ibrox" the title itself should let you know that ridiculous is exactly what you are going to get.

The £60 million is the combined value of what the editorial team on that site thinks they will eventually get for a trio of Morelos, Helander and Barasic.
That this is absolutely barking mad should barely need pointing out, but their persistence with pushing this raving nonsense does not wane.
They resurrect this every time they have a good result … and that was a good result for them in midweek although I've said, and say again, that I don't think they'll qualify.
I've heard some daft stuff talked about that performance of theirs though, and I can tell you that those saying Morelos had a fantastic game are, as usual, watching a different sport to the rest of us because I thought he huffed and puffed a lot. His finish for the goal was excellent, but he drifted in and out of the game all night and would have got a 7 out of 10 at best.
But if you think the idea that three of their players are worth that kind of money is barmy, well you haven't heard anything yet.
Because in the wake of last night's staggering result in the EPL, the site suggested that their signing up of Ross Wilson was one of the causes of Southampton's shocking, and total, collapse against Leicester.
Apparently he was so brilliant that his departure has stunned Southampton to the brink of disaster.
Nowhere is there any acknowledgement that this is the same Ross Wilson who was the head of recruitment at the club which last night lost nine goals.
I don't quite know what to say about that except that Ibrox's gain is definitely not Southampton's loss. Their club is in freefall, and Ross Wilson's departure did not precipitate that; it started whilst he was in the building. These are results of his "genius."
Wilson's time at the club has gotten off to a great start, as Gerrard has been forced to admit that his immediate priority will not be signing players but trying to get rid of the dreck that the club currently has on the wage bill. It's probably wise, because based on the wreckage he's left behind him at St Mary's, I wouldn't give him two bob to sign players.
Ibrox Noise is always good for a laugh.
This is vintage stuff from them, right off the top shelf.
Keep it coming lads. We all enjoy your articles on this side of the city.
Is Ibrox Noise Up The Daftest Sevco Fan Site Out There?
Oh Hell yes, definitely, they have no competition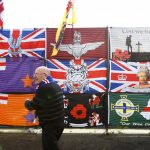 Follow Follow is more barking mad by far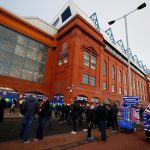 Have you guys never read Sked in The Scotsman?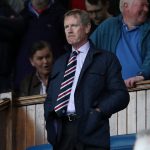 Please share these articles widely, and join our Facebook Group for discussions about the pieces and other issues.
If you have trouble finding the articles you can subscribe, follow us on Twitter and get every piece on Celtic News Now. And you can, of course, bookmark the site itself and check it for updates throughout the day.