There are a handful of people in the media who are having a day of high amusement over Neil Lennon declaring that Vakoun Bayo has picked up a minor injury leaving us with "one fit striker." Oh how they gloat over how dark that might be.
We are just an Odsonne Edouard injury or suspension away from the point where we might as well chuck it.
Yeah, yeah, yeah. What nonsense these people believe in.
The thing is, there are one or two problems with their hypothesis.
The first is the obvious one; that whilst French Eddie is fit and well and scoring goals this is all hypothetical.
That some in the media are salivating at the prospect of him picking up a knock that puts him out of the team for months can't be denied, but that would be true whether Bayo and Griffiths were fit or not.
Secondly, Bayo's fitness issues are not critical and he's likely to back in the squad for the weekend.

So the "crisis" isn't quite as severe as they might be hoping for. On top of that, Griffiths is on his way back to training about by mid-November he is likely to be back in the team. There are some in the press, as well as at Ibrox, who fear fit Griffiths more than they do Eddie.
Third and finally, you cannot look at this Celtic team and fail to notice that we're getting goals from all over the pitch and in particular our splendid front line, which includes Christie, Forrest, Elyounoussi, Mikey Johnson when he's back fit, Scott Sinclair who would be a good bet to score more goals this season than Ryan Kent, as well as our midfield.
At a push, Forrest, Elyounoussi and Christie can all play up front and I'd bet on any one of them to score for fun, and Forrest in particular as I've always believed he's a striker anyway. We're scoring for fun right now and taking one guy out of the equation won't fundamentally alter it in any real way.
Even moving some of those guys out of their natural positions wouldn't adversely affect us as there are able deputies for all of them, ready to step in.
Neil has said we might go for a striker in January; I still don't expect that, unless either Bayo or Griffiths is leaving the club.
I very much doubt it will be Bayo, because he's only just finding his feet.
It is hard to see how selling Griffiths makes sense if there's a chance of him getting back to his best.
Because a fully fit Griffiths will score 20 goals even in a campaign where he doesn't start every week.
Regardless, I find the media's speculating over this to be rather distasteful. What a shame the more or less open longing for our best player to get put out of the game for a spell isn't even the worst thing I have to write about in relation to the press's conduct today.
But as usual, The Daily Record has outdone itself.
Could Celtic Cope Without Edouard Up Front For A Spell?
Doubtful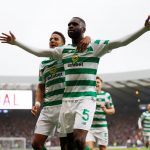 Yes But Not Easily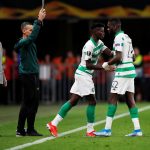 Yes We'd Cope Well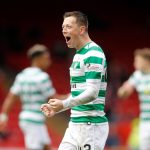 Please share these articles widely, and join our Facebook Group for discussions about the pieces and other issues.
If you have trouble finding the articles you can subscribe, follow us on Twitter and get every piece on Celtic News Now. And you can, of course, bookmark the site itself and check it for updates throughout the day.