For somebody who doesn't like the Europa League, I'm sure as Hell excited about this game tonight.
I think this is the most "up for it" I've been about a game in this competition for quite some time. Our opponents possess enough quality that beating them will be a major scalp, but aren't stratospherically above us that I genuinely fear a going over.
The team selection probably won't contain too many surprises. The real decision we have to make is whether we get in their faces tonight or back up a little bit, give them a little room to run and then close them down in the final third. Either is risky.
Playing a high pressing game has advantages, but the reason it was so disastrous under Rodgers in Europe at times was that it works best against players who don't possess great technical skill and can't be cool under pressure.
Against guys who don't wilt – and the top, top players don't – you end up with half your team up the park enabling swift breakaways … which the top teams are also very good at indeed. We were torn apart by that time and again these last few years.
Sitting back, and allowing good players time on the ball, carries its own risks. A lot of teams in Scotland try to play that way against us, and it has had mixed results to say the least. Some of the shocks we've suffered in recent years away in the league have been caused by teams who can do it effectively. On the other hand, in games where we've scored early and the tactic has been thus negated we've gone on to rack up cricket scores against those same sides.

But for those who wonder if it can work, well it is the strategy we used to full effect against Barcelona for Lennon's most famous result as manager. The stats that night had them so far ahead on possession you look at them now and wonder how we pulled that off; it's the same way small clubs in this league can beat us when we're a little below our game and they play the same way. I've seen us drop points in matches where we had nearly 70% of the ball.
That's not "the Celtic way" I hear people cry, and they are right. I have personally decried teams who come to Parkhead and sit with eleven men behind the ball hoping to catch a lucky break. It is woeful stuff, and dire to watch, and I would hate to see our side attempt it.
Nevertheless, needs must and I don't know a single fan – and I include myself amongst them – who would not be delighted if we won this game even if we did it with a full-on anti-football display and sneaked a deflected goal in the 5th minute of injury time.
But I don't think that'll be the way we do this tonight.
There is a middle ground between playing too far up the pitch and sitting too far back, and it's in the midfield battle where the Brown-McGregor partnership is going to be crucial at breaking up their attacks and getting our own started.
That is the key area that will decide how we come out of the game tonight.
I've set up our site's first poll at the bottom of this piece, so please make sure you vote on it.
As far as this group is concerned, it's all set up for us if we win, of course.
Seven points out of the first nine; that would really put us in a great position to go through the group. With Rennes still to come to Celtic Park and us to go away to Romania where we've already proved we can get something this year in Europe, the stage is set for one Hell of a big night in front of the best fans in Europe.
I cannot wait for kick off time.
So how should Celtic approach this one tonight?
Attack them from the off, the Celtic way ...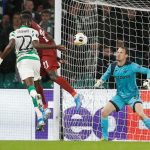 A solid defensive display, and hit them on the break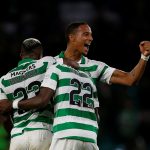 Focus on winning the midfield battle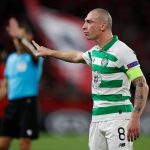 Please share these articles widely, and join our Facebook Group for discussions about the pieces and other issues.
If you have trouble finding the articles you can subscribe, follow us on Twitter and get every piece on Celtic News Now. And you can, of course, bookmark the site itself and check it for updates throughout the day.