It's good to focus on the football tonight.
I had hoped everyone would.
The match is massive for us, and the amazing thing is that I do not believe we have to win it to consider it a successful night.
A draw is a massive result if we get it. It will put us on eight points.
We will have to be good to win. We'll have to be very good.
We will have to do everything right, from start to finish.
Lazio have proved they are a good side – a better side than many of our ignorant critics in the Scottish press suggested just a fortnight ago.
They will be a major threat, and no mistake, and only fools ever doubted it. The Celtic fans know this is a good side. So does Neil Lennon and the coaching staff. None of them will be complacent, and the fans will temper their expectations accordingly.

This might be the best side we face this season. It is a huge night for us. We probably can't afford to go out there and attack them like we would at Celtic Park. We have to be more intelligent with this being an away game. We proved we can, against Rennes.
In the aftermath of the Cluj and Lazio wins at home it is easy to forget how we begun this group, but the Rennes result was a highly credible one. They haven't had the best time in this competition but they are nobodies mugs and we had to be on our game that night.
It was an excellent start for us; what many have forgotten is that the performance was very good, very professional, and we might even have won on another night. A similarly good display tonight and those fans will be coming home very happy.
Are we capable of winning? Damned right we are.
If we keep it tight at the back you know that our firepower could pull this off, but if we're too gung-ho this lot will most definitely punish us, and perhaps badly.
Some in the press said we shouldn't be happy over the win at Celtic Park because this team aren't very good – nonsense of course.
Can you imagine how they'd react if we got a Rodgers style turning over? We want to avoid that.
What's your prediction for tonight?
Win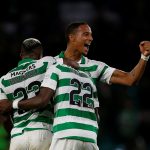 Draw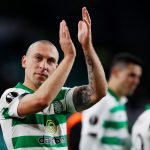 Lose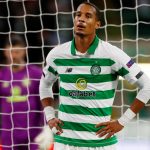 A point tonight puts us on the brink of qualifying.
With Cluj away and Rennes at home to come we'd have a foot in the next round.
A win and you can clear your schedules for the qualifying round because we're virtually guaranteed to be there.
Please share these articles widely, and join our Facebook Group for discussions about the pieces and other issues.
If you have trouble finding the articles you can subscribe, follow us on Twitter and get every piece on Celtic News Now. And you can, of course, bookmark the site itself and check it for updates throughout the day.