The Record, this morning, says that St Etienne are "pulling out" of a proposed bid for Morelos because the Ibrox club is "being greedy."
Aston Villa, who for weeks now were touted as being on the brink of making their move, are not playing the game either.
These latest efforts to spark an auction have ended with the same embarrassment as all the attempts to do so in the past 18 months. Fabled "bids from China" didn't do it. Invoking every EPL club whose manager wanted a forward hasn't done it.
Now the French are being dragged into it.
The media over there seems to think the interest at least was real … but St Etienne are a long way from being a top Ligue One team, and they balked at Sevco's crazy demands.
I daresay clubs would be interested in Morelos … at the right price. Sevco's demands are just barmy.
At the price they want, there will be no takers.
As if this still needs pointing out, everyone is going to balk at those demands.
Villa may have money to spend, but they're not going to throw it away on one player unless he is the unequivocal finished article. Palace are sitting on a pot of it, but their manager was brought in to reduce costs, not to splash out tens of millions on a player who's proved it at SPL level only.

Sevco fans will point to his goals in the Europa League; that's a fair point as they go, but many of those goals were in the qualifying rounds and I look forward to some wailing and gnashing of the teeth over there if the tournament "top scorer" finishes with less than he does … because UEFA only counts goals scored in the Group Stages when determining that.
There's a reason why they do it that way, and a reason why qualifying round goals will be of no interest to the clubs who could actually afford the fee Sevco are asking for. There are better options out there, for that kind of money, far better options.
What this comes down to is profile; no-ones impressed by Morelos scoring goals in the SPL and that's the trouble Sevco are having difficulty with.
There's a guy right now in Europe with a far better record, he's 20, and his name is Erik Sorga. He has a scoring ratio which has to be seen to be believed; he has notched 31 goals in 34 games this season. Why does no-one care? Cause he's doing it in Estonia. His last six games for his club team have seen him score seven goals … but in those games his team has scored a mind-boggling 23 times, including a seven goal haul and a twelve nil away win.
What can Sevco reasonably expect to get for Morelos?
Empty ginger bottles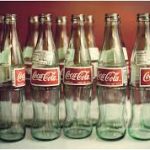 Some Disney dollars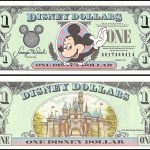 Monopoly money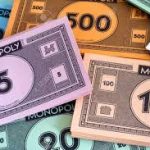 A suitcase of IOU's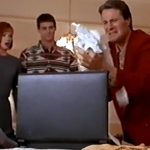 Dembele scored Champions League goals, including two against Manchester City.
He was scoring regularly – regularly; in other words, more than once – for the French Under 21 team … just as Eddie is doing right now for us.
There's getting good money for players – and they signed Morelos for around £1 million and if they sell him for six times that it's great business – and stupid money.
The thing is, they don't call it stupid money for nothing and, in fact, few in football are that dumb.
Our media though … well, for people who cover the sport they really do have a difficult time trying to understand it.
Please share these articles widely, and join our Facebook Group for discussions about the pieces and other issues.
If you have trouble finding the articles you can subscribe, follow us on Twitter and get every piece on Celtic News Now. And you can, of course, bookmark the site itself and check it for updates throughout the day.