Arsenal have put Kieran Tierney on a plane to Vitoria on the same day as he's pulled out of the Scotland squad.
Can you imagine the reaction in the media had we done that?
It's about respect.
It's clear that the English club has none for the SFA, and they have responded weakly to it.
As far as I'm concerned, there's nothing to stop other clubs taking the same decision, and now many of them will. I would not blame Celtic if we were one of them. The next "international break" – which comes after this weekend's games – is just a chore to be endured.
All these matches do at the moment is remind us that players have too many games.
And if a club – like Celtic – assembles a good squad and that squad is comprised of international players, what you actually end up with is a scenario where you are being punished for your success. I can never remember so many internationals, nor them being such a colossal drag on everyone's attention and a waste of everyone's time.
These two fixtures are a farce.

There is nothing whatsoever at stake in them.
Rather than selecting the players who have failed up until now, Clarke could have done us all a favour by ripping it up and starting again, on a clean slate.
Why didn't he just pick players without caps, and see what happens?
What does he expect to learn against Cyprus away and Kazakhstan at Hampden that isn't readily apparent?
Where does he see this side of his moving forward?
Qualification has eluded us. These games are worthless exercises, but still ones which could result in players going out injured during a crucial phase of the season. No top side – and that includes us – should be asked to risk their footballers for such non-events.
Really, Clarke had an opportunity here to do something different, and instead of that he's selected the same players.
Club sides who are facing loaded down schedules – and I can only comment, again, about the utter lunacy unique to Scotland of trying to shoehorn not only cup semi-finals but finals into November and December – don't need this distraction.
We are not the only club affected of course. Somebody, somewhere, thought it was smart to schedule so many international games in the midst of the European Group Stages … I cannot imagine how that came about.
Even if there were still something at stake in most of the Euros qualifiers I know most managers are rolling at their eyes.
I once got a kick out of watching Scotland; since McLeish was appointed that has slowly been eroded and now has become a deep-seated loathing of international fortnights. It doesn't matter to me that I actually like Clarke, I just don't like watching international football anymore.
There's nothing about it that is remotely satisfying. I spend all my time hoping that Celtic's players don't get injured.
Does anyone care any longer about these international matches?
Yes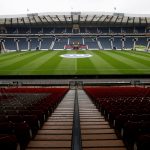 No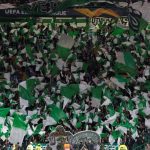 I don't even particularly care if the teams they play for win.
And yes, that includes Scotland.
The part of me that smarts from the contempt Arsenal has shown the national team competes with the part of me that wants to see Celtic pull its players out as well.
We owe the SFA nothing, after all.
Mostly though, I just don't care. When I heard that he was naming the team today my first thought was "oh another one? Why?"
Because no, I didn't know we were on the verge of more internationals, more meaningless guff, more SFA junkets, which right now is all these games are good for; a bunch of hacks and SFA blazers getting together and fiddling whilst Hampden burns.
Please share these articles widely, and join our Facebook Group for discussions about the pieces and other issues.
If you have trouble finding the articles you can subscribe, follow us on Twitter and get every piece on Celtic News Now. And you can, of course, bookmark the site itself and check it for updates throughout the day.