Since the start of this campaign, we have witnessed our team going from strength to strength – sitting top of the league, in the cup final and managing an historic victory in Italy, securing our place in the next stage of the Europa League.
Yet something from our past simply won't go away.
Brendan Rodgers has once again surfaced in the press. His choice of subject? Celtic.
In another bizarre interview, Rodgers begs the understanding of the Celtic support, this time explaining why he had to go before the end of the season … although it contradicts what he previously offered up about Leicester "not being willing to wait."

Here, his reasoning is that he wanted time to assess the squad before a full season in charge.
It's ironic that someone who was so desperate to leave Celtic behind should spend so much of his time discussing Celtic.
I still cannot claim to have the understanding he is so desperately seeking.
Leicester are sitting second in the EPL. At the moment. That's some achievement, is it not?
Frankly, no. It's like when Sevco fans were celebrating being momentarily top in Scotland … when the season ends we'll look at the league table and see what's what.
He left Celtic, giving up the chance to be a part of real history: winning the Treble Treble, marching steadily towards ten in a row and regular European football, for what? To briefly sit second in the EPL with a team who actually won that title not so long ago without him?
Rodgers has been omnipresent in the press trying to convince everyone that this was a good decision.
The question is, who is he trying to convince?
It's not the Celtic support – our numerous successes since his departure showed us that.
Will Rodgers ever show the slightest humility and actually apologise to us?
When Hell freezes over maybe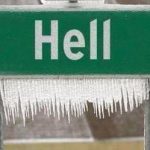 The next time he's desperate for a job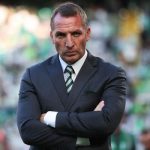 Perhaps, it is simply himself that he is trying to convince, justifying the decision to pass up the opportunity to experience history, for a shot at mediocrity.
Regardless of the reasons, Brendan the snake has tasted the forbidden fruit and it seems it is bitter whilst Celtic are enjoying the sweet taste of their success.
Hayley Dickson is a Celtic fan and frequent contributor on the Celtic Facebook pages. This is her CelticBlog debut.
Please share these articles widely, and join our Facebook Group for discussions about the pieces and other issues.
If you have trouble finding the articles you can subscribe, follow us on Twitter and get every piece on Celtic News Now. And you can, of course, bookmark the site itself and check it for updates throughout the day.