The news that we are in talks with a number of our biggest stars over new contracts is both welcome and timely.
The feel-good factor is high at the club right now, and we should be trying to keep it going.
We've got a cup final to look forward to, and progress in Europe is in our own hands, and we need only one more good result to virtually assure it.
The league will take care of itself.
Over a 38 game campaign, class and the depth of the squad will tell, and I predict that it'll tell convincingly.
This is the right time to offer players new deals, to make it clear that this team is on the brink of something special, to nail down our best footballers as having a big future here. Callum and Ajer are clearly two of the key components in this squad; that's been readily apparent now for a while.
Edouard is the real surprise, and although everyone at Lennoxtown knew we had a special talent on our hands I wonder if they knew just how special he was.

He deserves a new deal just as those other players do, and if we give it to him we'll stand a good chance of hanging onto him – indeed, to all of our top players – next summer.
That's important.
It is vital, in fact, to the ten in a row campaign.
Progress is being made, and even in Europe where a lot of us didn't expect it.
If we can tie down our best players and secure their services for another few years then God knows what we'll be able to do. Champions League Group Stage qualification next season should be a minimum requirement, and I think we can definitely accomplish that goal.
Who Is The Most Important Player To Tie Down On A New Deal?
Eduoard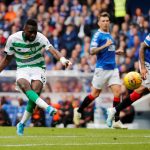 Ajer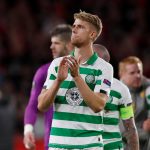 McGregor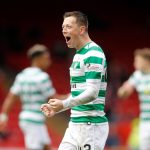 None of our current squad has made noises about wanting to go.
Most of these players are now settled and comfortable.
Yes, there's more money on offer in England, but as I said in the Tierney articles our players can have wealth and success right here in Scotland … I think McGregor and Ajer will sign new deals. I think if we offer Eddie one he'll sign it too.
It would show ambition and intent.
It would settle down a lot of the rumours.
It would be a step in the right direction for the squad.
There's no reason not to do it.
Please share these articles widely, and join our Facebook Group for discussions about the pieces and other issues.
If you have trouble finding the articles you can subscribe, follow us on Twitter and get every piece on Celtic News Now. And you can, of course, bookmark the site itself and check it for updates throughout the day.