I don't mind giving Charlie Nicholas some credit today for suggesting that he got it wrong in midweek when he wrote off Celtic before a ball was kicked. Many people did, including a lot of Celtic fans. I myself didn't expect us to win. I thought that was a huge ask.
The result was superb. It is only natural that some folk are gloating over it to those who were less sure that it could be done. It's part and parcel of the game. Whilst I am never going to be Nicholas' number one fan I understand this was purely a football call and nothing more.
This wasn't done with malice, although I've heard him make those kind of predictions before.
It was a huge night and a huge result.
The measure of it can be found in the "crisis meeting" the Lazio players and manager had on the pitch as soon as the final whistle blew. They didn't expect to be beaten either. Their ranting after the game was highly amusing. Beaten home and away, they longed for Italian referees to have said them.
I can confidently predict we will never be in the position of wanting Scottish refs where neutrals were available instead. I found that kind of funny too.

So whilst there's a lot of retreating after the fact, a lot of humble pie being snuffled up, there's also been a lot of trying to change the story.
A lot of the hacks wanted to turn the focus back to The Green Brigade this weekend – I covered that yesterday.
Some want to focus on the Ibrox club as well as us, which is an obvious move for them, but easily ignored.
One hack wanted to do none of that.
He wanted to look at our away performance and dismiss it just as he did the home performance. And you can't have anything but contempt for that. Davie Provan thought he'd just double down on being an idiot, and he did so by suggesting that our first ever away win in Italy was no big deal, that we were expected to win.
Expected by who? None of his media colleagues – not one of them – tipped us to win that match. I know a few Celtic fans who madly predicted that we'd go to Rome and thrash the side which is sitting third in the Serie A table right now.
The Roma side which Provan was at great pains to say would have dispatched us with ease is sitting in sixth.
Provan himself didn't make any predictions, although I suspect that if pushed he'd have done what every other one of his colleagues did and said Celtic would lose the match. He is so shameless about this stuff, so brazen in his pig-headedness.
On the Sunday, before the Celtic game, Lazio went to Milan and secured a 1-0 win.
They followed it up with a 4-2 win at Lecce at the weekend just past.
Davie Provan: What's his problem?
Hates Celtic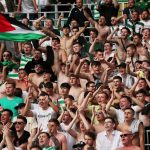 Hates Scottish football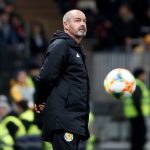 Loves himself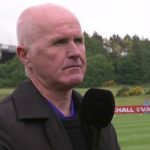 They are the second top scorers in the Italian league, with 28 strikes, averaging more than 2 goals per game … which is how many they managed to score against Celtic over both legs.
There is simply no downplaying this achievement, although Provan, driven by whatever it is that motivates him, is determined to try to.
This is the mark of someone who has lost his bearings and is driven by only his biases.
The question arises again, as it did last time; what did we ever do to this guy?
Please share these articles widely, and join our Facebook Group for discussions about the pieces and other issues.
If you have trouble finding the articles you can subscribe, follow us on Twitter and get every piece on Celtic News Now. And you can, of course, bookmark the site itself and check it for updates throughout the day.