Why is it always the ex-Celtic players who make the most idiotic interventions when discussing the so-called "title race"?
It's November.
I've seen clubs cling onto Celtic's coat tails through March before falling away.
Sevco will not be within nine points of us when this season ends; that's been my prediction from the start and it has not wavered.
The latest person to jump into the idiot pool is Craig Beattie, a player the world would never have heard of but for a brief spell at Celtic Park. He says it will be "interesting to see how we cope" with the pressure of being in a title race.
Eah? Is this our first time in a title race?
Cause I looked this up and I swear to God, the record books said that we've won eight of them in a row.

Where was he during that time? He must have missed it.
Because not only have we coped brilliantly with those challenges but three years ago we went through an entire domestic campaign unbeaten … was there no pressure?
No club in Scottish football had ever won a double treble. Yet we managed it. Was there no pressure involved in doing so?
3Treble was something none of us ever thought we'd see in our lifetimes … can you even imagine the pressure the team carried last year?
The manager left with a lot still to be done, and the intensity of the scrutiny to see if we could still deliver was enormous … was that not enough pressure?
The idea that this team can't handle pressure is so ridiculous, so ludicrous, only the dumbest Sevconuts are still hoping for. It is not going to happen. The one thing I know about this Celtic team, beyond a shadow of a doubt, is its ability to handle, and withstand, pressure.
Do you believe Celtic have proved they can handle pressure?
Absolutely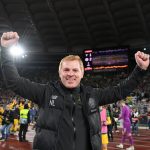 Most of the time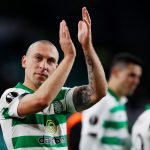 Still got stuff to prove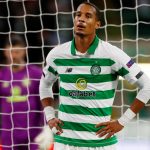 We have done nothing else for years. Everybody is waiting for us to fail; everyone wants us to.
Yet it's November and we're already in another cup final.
We're atop the league.
We've qualified in Europe from a tough group with two matches to spare.
If Rodgers' team was able to take pressure, I'd argue Lennon has proved his team is already more than a match for them in that regard.
These players are mentally stronger than any Celtic side I've ever seen.
But Beattie is such an expert on this stuff that his doubts should be taken seriously, yeah? He knows something the rest of the world apparently doesn't know. He has special, unique, insight, right? He has to otherwise he wouldn't be all over my newsfeed.
Or wait … it couldn't just be that this is another scoop of Sevco feel-good, and all the better for being delivered by one of our ex-players?
Honestly, we have to put up with some contemptible nonsense at times.
This is most definitely one of those times.
Please share these articles widely, and join our Facebook Group for discussions about the pieces and other issues.
If you have trouble finding the articles you can subscribe, follow us on Twitter and get every piece on Celtic News Now. And you can, of course, bookmark the site itself and check it for updates throughout the day.