David Moyes is out of work. David Moyes has been out of work a while.
So unimpressive is Moyes, the SFA offered the Scotland job to Alex McLeish first and then gave it to Steve Clarke.
Not a single club of repute is interested in his services, but Moyes is forever advertising them anyway.
And having nothing really to offer on his CV he has, as usual, talked about how Celtic wanted him.
He has talked, again, about how he had "discussions" with people at Parkhead both before Rodgers appointment and after his departure. It's not the first time he's said that and it won't be the last. The longer he's out of work the longer he'll tout this.

When Rodgers exited stage left I was wholly opposed to Lennon being given the job full time. I'm thrilled by his performance but I'm still vexed over how he got the gig. Lawwell said no formal search for an alternative candidate was conducted.
It's only partly true. I do know we took soundings with certain people and that Moyes was one of them.
And here's the thing; whatever anyone's views on Lennon – and there were a lot of opinions on either side of the debate – I know this. Nobody wanted Moyes. Not even the most vocal and visceral in their opposition to Neil getting it wanted David Moyes instead.
Celtic couldn't have given Moyes the job even if there had been enough support for that on the board – and I doubt that there was. The Celtic fans were so dead set against it that the club would have had to give away season tickets to assure a maximum uptake.
There was almost no support for it in the stands at all.
That's how "highly rated" Moyes is by our supporters.
I am sick of this guy and his not-so-subtle suggestion that had he given Celtic more encouragement we'd never have had Rodgers or Lennon.
On top of that, Moyes is actually denying interest in the jobs at Hibs and Hearts – neither of which he has been offered, neither of who's boards would even have put him on their final shortlist.
Moyes said again today that he regards Scotland as his home and wants to come back here as a manager one day.
Would you like David Moyes as manager of Celtic one day?
We have a manager already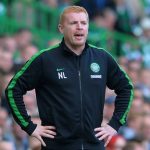 This guy might be available ...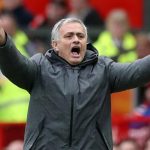 Or maybe this guy will be ...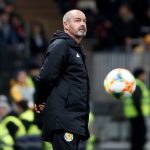 Only if this guy wasn't next in line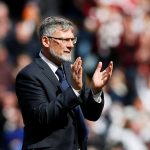 But he's ruled out Edinburgh.
What exactly does that leave? Dundee? Aberdeen?
No, it leaves Glasgow.
He's always been careful to keep his options open as regards Ibrox; indeed, he's on the record as saying that job might interest him.
They are welcome to him.
He will never be manager at Celtic Park, not whilst this club wants to have fans come through the turnstiles.
Please share these articles widely, and join our Facebook Group for discussions about the pieces and other issues.
If you have trouble finding the articles you can subscribe, follow us on Twitter and get every piece on Celtic News Now. And you can, of course, bookmark the site itself and check it for updates throughout the day.