What are they taking over at Ibrox Noise? It's a serious question.
If these people are on drugs I want to know what kind of drugs they are.
The delusional writers on that site were demanding that their club sue HMRC the other day, and asking for an apology from the SPFL and SFA for "wronging" the club. Today they reckon their Colombian ned is a £100 million player.
The article is a peach, it really is. They think a goal for Colombia has automatically added £10-£20 million onto the fee they'll get for him, a price tag they were already estimating at double what Celtic got for Dembele. Yes, double. For a player yet to score in a Celtic game.
Read this paragraph for one thing.
"Here we now have Scotland's best striker, an international who scores for his country, who scores for his club at the highest levels and is doing so prolifically and there are some mentalists out there who reckon Rangers could only get £15M at tops?"

I don't reckon they'd get anywhere near £15 million. I doubt they would get an offer of £10 million, and as they aren't listening to me perhaps they should listen to Morelos' own agent, who is a better gauge of this stuff than anybody here can be.
""This is a goal machine. He is a player worth following, (the clubs) who want a striker must come and follow him. He does not have a very high value. My advice is to take him before his name is on everyone's lips."
Read that again. Amidst the hype are the magic words; "he does not have a very high value."
That is not some "mentalist" talking, this is the guy who represents the player, who knows the market, who knows what a footballer is worth.
He doesn't believe he represents a £15 million player far less one worth the kind of figures these Peepul are slabbering.
I mean, just read this utter pish …
"Luis Suarez, in a time (2014) where transfer fees were nowhere near the mania they are now, went to Barca for £75M. He'd achieved little in his career at that point beyond some individual honours and a lot of potential – despite being Liverpool's best player he actually had achieved even less than Morelos …"
Sweet Jesus. Do they actually believe this stuff?
I mean, actually? Honestly?
What's WRONG with the Peepul? Why do they do this stuff?
Schooling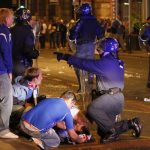 Bad drugs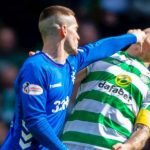 They are nuts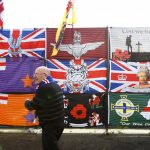 The culture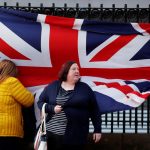 For the record, by the time Suarez moved to Barcelona he had won a Uruguayan national title, a Dutch title, a Dutch Cup and an English League Cup. That's just the winner's medals. His personal glory haul included Dutch footballer of the year, a Dutch Golden boot, a Ballon D'Or placing, two EPL teams of the year, the PFA Player of the Year, FWA Footballer of the year, the Premier League Golden Boot and, oh yes, a European Golden Shoe.
The comparison is barking. Moon howling. Lunatic ward material.
You get the impression reading this stuff that you are being trolled. Are they really this demented?
The answer is obvious; yes they are, and at times I am glad for it.
Because they are always good for a laugh.
At times though it's so dumb it just ceases to be funny, and this is one of those times.
Please share these articles widely, and join our Facebook Group for discussions about the pieces and other issues.
If you have trouble finding the articles you can subscribe, follow us on Twitter and get every piece on Celtic News Now. And you can, of course, bookmark the site itself and check it for updates throughout the day.