There's a lot to be said about "try before you buy" even when the buy option isn't explicitly included in the deal. I am not usually a big fan of loans, not unless they come with that particular clause, but the advantage of having money in the bank is that it can be spent on nice things if you find nice things that you just can't live without.
Depending on how you look at it, we're either in the fortunate position of having two outstanding loan players in the squad or we're in the unfortunate position of not having the buy option on either of them.
But the money is there if the will is … and if the players themselves are keen on the idea.
That's where the news is only good.
Both Forster and Elyounoussi appear very keen to make their Parkhead stays a more permanent thing.
Both are loving life at Celtic Park. Both appear to want to come and play their football here for the next wee while. I am certain both know that will require a lot of sacrifices on their part … a big drop in wages for starters. Big Fraser gets that and appears up for it.

But I was surprised to learn that Elyounoussi is quite keen on a permanent move to Celtic as well, especially as he can't be under any illusions will it will mean for him in strictly financial terms. The question is, what would the transfer fee look like?
English clubs sometimes pay ludicrous sums for players, and Southampton's purchase of this guy was no exception.
We had been in the race right up to the moment it all got a bit nuts, and even now it would take a major drop in the player's asking price before we'd be in any position even to consider the deal. Even that might not be impossible though.
Southampton are third from the bottom of the EPL, and they are in a relegation dogfight they might not be able to get out of.
What a tribute to the "brilliant" work done by Ross Wilson, now at Ibrox.
If they go down, the cost-cutting will be severe and Forster and Elyounoussi will definitely be going, and not for the kind of money the club could get now.
Celtic would have to move fast. We'd probably need to pay a significant chunk of the fee in January and another chunk in the summer … and we can probably only afford one player or the other. I could not see us buying both as the cost would be too great.
Should we make signing Elyounoussi a priority in January or in the summer?
No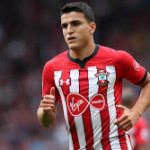 Yes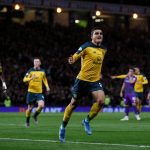 I love big Forster and what he's done at Celtic since returning, and I'd take him a on a permanent deal in two seconds flat. But Elyounoussi is a match winner. He's a supreme talent, and if there was any chance of keeping him we should pursue it with vigour.
It will take Edouard style money, but we've already shown this summer and last that we're willing to spend the big bucks to bring in real quality when we identify it; Eddie and Jullien are the proof of this. I'd like to think that our level of ambition stretched to this.
Lennon has been cagey on this, making no promises either way.
I understand that, and I am glad he isn't going out on the limb.
If it's possible I'm sure he'll explore the option.
In the meantime, this is a player I'm going to enjoy watching as long as he's here.
Please share these articles widely, and join our Facebook Group for discussions about the pieces and other issues.
If you have trouble finding the articles you can subscribe, follow us on Twitter and get every piece on Celtic News Now. And you can, of course, bookmark the site itself and check it for updates throughout the day.