"What we have here is a failure to communicate …"
It's one of the most famous lines in all of cinema, the moment in Cool Hand Luke when the warden addresses the titular character's fellow prisoners to re-assert a dominance he no longer has. By this time the prisoners have fallen completely under the hero's spell.
The Ibrox fans have fallen under Gerrard's spell, and there's little doubt that this is the case.
But the ex-Liverpool player still won't be allowed to get ideas above his station, and when he went in front of the media on Thursday night and categorically said that Morelos would not be sold in January, that was a major step over the boundaries.
And someone at Ibrox wanted everyone to know that.

So yesterday, when Gerrard sat in front of the media, he was singing a different song.
Now it was a case of "The chairman knows I won't be happy … but … "
Who do you reckon would retain Sevco fan support if Gerrard and King fell out over this?
Gerrard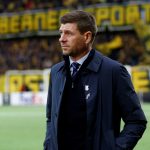 King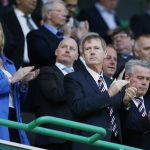 Someone, somewhere, has given him a slap and perhaps not a gentle one.
The chairman doesn't really give a toss what his manager thinks; the choices might well be to take whatever offer comes in for Morelos or fail to finish the season. Which do you think King will swing for? And actually, this time there will be no argument that's he acting responsibly for once.
"I don't own the club," Gerrard said, realising late what I'm sure someone in the boardroom had already reminded him. "We expect bids to land, not just for Alfredo. Then that decision will be taken out of my hands."
Only one of the dumbest people working in football would have failed to realise that when your directors are carrying huge amounts of debt that you can't be going on the telly and guaranteeing that your star player won't be punted out from under you.
Gerrard is starting to throw his weight about and make demands on those above him.
But this guy hasn't won anything, and King has a long memory.
If Gerrard starts rocking the boat he'll find himself not in it the first time they sail through choppy waters.
Please share these articles widely, and join our Facebook Group for discussions about the pieces and other issues.
If you have trouble finding the articles you can subscribe, follow us on Twitter and get every piece on Celtic News Now. And you can, of course, bookmark the site itself and check it for updates throughout the day.