Maybe it's just me.
Maybe it's just a lifetime of talking to people like John McDonnell and hearing talk about how "another world is possible".
Maybe that's what makes me an optimist, maybe that's why I can think of better ways to do things than the ones we have right now.
Maybe it's why I want to see the game here reformed.
Maybe it's just me.
But see, I know it isn't just me.
What was it that John Lennon said? "You may say I'm a dreamer, but I'm not the only one."
I know dozens of other bloggers and prominent fans from across the game who all see that things as they stand are just plain wrong and they didn't have to be this way.
They love their clubs, and Scottish football as a whole.

And they know that it can be different, just as the reformers in politics – those who chaffed about the so-called "centrist agenda" and longed for something more radical – know that the public sphere can be different as well.
Dreamers, yes, but they are the kind of people who have been driving our world forward for as far back as they keep records.
But as in politics, so too in football are those who cannot see past what they are used to.
I have long lamented the media their inability to see beyond the two club duopoly; this mind-set played a key role in the events of 2012, and this "too big to fail" narrative that surrounded the Ibrox club. Look at the damage that idea did … and ponder the damage it would have done had it fans stood back and allowed it to become the driving force behind what happened.
This morning's article from Gordon Parks, where he hailed the two club axis and attempted to suggest that it was responsible for the European results in midweek – an argument so specious I am not even going to debate it – was a case in point.
It was a hymn to the "Old Firm", a rivalry that no longer exists and one that was toxic, and dangerous, to the game.
The media's celebration of what they see as the duopoly is hardly surprising, but I would prefer to mourn the utter waste of the last seven years, when Aberdeen, Hearts or Hibs could have stepped up their game and become the second club in Scotland.
At Pittodrie they certainly had a chance to do it.
Now, if you listen to them, they've accepted their third place status and have given up believing that they can be anything more. All the clubs have. It's like a meek, almost craven, surrender to King and his Ibrox board and their willingness to do so when the club over there is so obviously built on sand is incredible.
If these clubs had implemented financial fair play it would all still be there to play for; whatever the reluctance is to do this, I stopped trying to understand it ages ago.
Now instead of fighting for their positions in the game, these teams roll over.
The duopoly was dangerous to the game here.
It was corrosive.
It was destructive.
Those who think Celtic fans don't want it to return because we enjoy too much being top dogs haven't been paying attention in class these last three years.
Sevco is in the SPL and since they've been there we have won every domestic trophy available to us.
We are the biggest club in this country by miles, and we could not care less who is second. We do care, however, if someone's trying to rig it.
We care if somebody is trying to catch us using the same tainted and corrupt means that were previously employed at Ibrox.
And that's where Parks' article drifts from being something that's merely depressing into something that's flagrantly insulting.
All of it ignores the glaring fact that this Ibrox club is being run in exactly the same reckless and unsustainable fashion as the last one.
It ignores the grotesque risk that poses to the stability of the game.
Do you believe that the so-called "Old Firm" duopoly was good or bad for Scottish football?
Good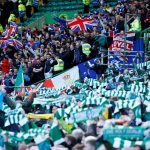 Bad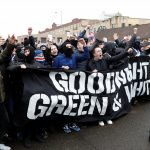 Sevco is built on sand.
That club is going to collapse because it will not accept that the days of clubs at Ibrox buying success are over.
And it is over, no matter what they may have convinced themselves.
The simple truth is that if Scottish clubs do not pass FFP guidelines Sevco will eventually be caught by those at UEFA, and they will be required to break even.
When that happens we'll see how strong they really are, if they don't collapse first.
Hell mend a lot of people in our game if that happens – and it's certain unless they severely curtail their spending and start living like other clubs do.
Our media has already embraced this insanity … but then they never fully let go of the last insanity, did they?
Please share these articles widely, and join our Facebook Group for discussions about the pieces and other issues.
If you have trouble finding the articles you can subscribe, follow us on Twitter and get every piece on Celtic News Now. And you can, of course, bookmark the site itself and check it for updates throughout the day.