If I could feel sympathy for a manager in trouble at the moment, it would be Paul Heckingbottom at Hibs.
He was a desperate choice, one that gambled with the club at a time when they probably thought they needed to take a gamble.
But he is not Craig Levein, an arrogant, preening, egotist who was in the Hearts job way too long.
Heckingbottom is a "nice guy." You know what they say about those; they rarely finish first. If you're going to damn someone with faint praise, that's a good way to do it.
Nevertheless, Heckingbottom shouldn't be damned.
Save the damning for those who hired him; for Leeann Dempster and her chairman, Hibs, and the SFA's, Disaster Artist In Chief Rod Petrie and ponder the horrible fact that the man who thought Heckingbottom was the answer to Hibs cavalcade of woes now runs the whole game here. What a fine advert for Scottish football's "meritocracy" that would be.

If only we had such a thing.
Heckingbottom said at his presser today that they had "nothing to lose" tomorrow.
Nothing but his job, because surely that's what's on the line.
Not for Hibs the utter craziness of sacking a guy on the eve of a game when one of their best results of the season came against the coming opposition … leave that to Hearts, who's decision to sack Levein is either a gift to the Ibrox side or the news they didn't want on the brink of such a game.
Would Paul Heckingbottom Deserve To Lose His Job If Celtic Wins Comfortably Tomorrow?
Yes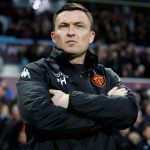 No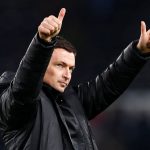 I personally think it could go either way.
On the face of it, it seems extraordinarily destabilising, but I've been arguing for Levein's dismissal for months and Hearts fans have been calling it for it for even longer.
I wonder what they think of their club's handling of this? If it succeeds, then it's a mad risk that pays off lottery winner's gold … fail and some will say they've snatched catastrophe from the jaws of disaster. I have little sympathy either way. If they were playing anyone other than Sevco at the weekend, I'd be hoping they got turned over.
In the event, I couldn't care less who wins on Sunday as long as we do tomorrow night. I'd be equally confident against either side, and perhaps even more so in the event that we face Gerrard's lot, who will not know whether to have a go against us or sit back.
Either way, I would very strongly fancy Scott Brown to be holding up the cup.
Defeat for Hibs – especially if it's a heavy defeat – will probably end Heckingbottom's stay at Easter Road. I will feel some residual sympathy for him, a guy who was in over his head right from the start and who most fans at other clubs won't even remember in five years.
I hope he goes somewhere else and does well; Hibs may well have been as wrong a choice for him as his appointment was for them.
This league is not for everybody; even managers who've won it – Ronny Deila is the name who comes most to mind – don't always enjoy the experience.
There is no shame in losing at Hampden to this Celtic team, and so in one way Heckingbottom may well be right about tomorrow. He has nothing to lose and his side has nothing to lose. I hope that means they will try to play football, and damn the inevitable consequences.
I'm fond of observing that our sterling record at Hampden in recent years is because teams can't put eleven behind the ball in a cup tie there. Any team trying to play expansive football against us on a big pitch like that will sorely regret that they did.
Please share these articles widely, and join our Facebook Group for discussions about the pieces and other issues.
If you have trouble finding the articles you can subscribe, follow us on Twitter and get every piece on Celtic News Now. And you can, of course, bookmark the site itself and check it for updates throughout the day.