Today the papers are aflame with the idea that Scott Brown might U-turn on his decision not to play for Scotland in future. Much ado about nothing, or a sign that Scott is swithering on his decision and might go back to the international game?
First, let's get something out of the way. Brown would walk into the Scotland team, not only the squad but the starting eleven. There's just no doubt about that at all. Comfortably, easily, he is still the best midfield player in the country bar none.
The media would raise 99 kinds of Hell over this, of course, because to them it would only happen if Scotland got to the Euros, and so they'd be calling Brown a glory hunter who is only returning to the fold because the team is going to a major finals.
You can predict this now with total certainty.
The hacks at The Record would be all over it like a pigeon on a steak bake.
I have only one answer to that, and it involves two middle fingers pointed straight up.
To me, if it's okay for a player who was banned from the national team entirely to come back without the media having a nutty they have no business offering Brown the slightest morsel of criticism for the decisions he's taken, or any he takes in future.

Brown stuck with the national side through some of the darkest years. He even returned from self-imposed exile once before to try and lift the team. That man has put in his shift for the national team and he is fully entitled to make this decision and captain the team at a finals … this country owes him more than he owes it. It's the least he deserves for his commitment.
Personally speaking, I'd rather he didn't do it and I don't think he will.
His decision to quit was based on giving everything to Celtic and squeezing as much out of the remainder of his club career as he could. There is talk of giving him a new deal; there's a sense of delaying the inevitable in that, and I would hate to see Scott a shadow of himself sitting on the bench.
His longevity will certainly not be enhanced by playing for Scotland again. There's nothing to gain from it as far as I can see. When we wrap this title up the next one is for ten in a row. All the marbles. Cards on the table, and raise the stakes forcing Sevco all-in.
Brown will not compromise on his role in that, and his chance to augment his reputation as one of the iconic figures in our history.
So to an extent this is definitely much ado about nothing. Brown has not said he wants to play for Scotland again; this flapping is all based on the idea that he hasn't ruled it out, but I doubt we can take the possibility seriously.
Do you think Scott Brown should, or would, go back to playing for Scotland?
He would and should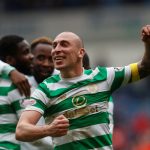 He would but shouldn't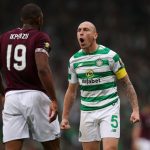 He shouldn't but might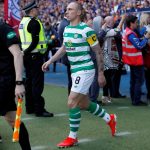 He shouldn't and won't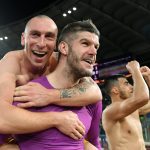 It is fun, however, to watch the anger already rippling through Sevconia and elsewhere.
There's a lot of it already; The Record Hotline headline is shrieking about him only caring about himself.
It is amusing watching them self-detonate over this.
The prospect doesn't thrill me, but it's unlikely anyway and I won't lose any sleep over it. The idea seems unrealistic to me, and Brown will know that too. If we do make the 2020 Euros and Brown plays he comes out of a full campaign into another with no time off at all … he knows next season is too important to mess with in that way.
Please share these articles widely, and join our Facebook Group for discussions about the pieces and other issues.
If you have trouble finding the articles you can subscribe, follow us on Twitter and get every piece on Celtic News Now. And you can, of course, bookmark the site itself and check it for updates throughout the day.