I will be blunt about this; I don't care what Sevco does to the rest of Scottish football, and I won't care until Scottish clubs start to.
If they want to be conned, then it's their lookout and an issue for their supporters.
I believe in a level playing field and sporting integrity, but if other people don't and won't do anything about them then those concepts are just lofty words.
I care about Celtic.
That's my primary focus and my real concern, and in four weeks we're going to take Sevco on in a cup final.
I expect us to win.
We have the better players, we have the better manager, we have the better record when it matters.

But serious questions will be asked of our board of directors if Sevco wins that game, and it will be nothing to do with Neil Lennon or his players.
It will be because they – the board – didn't do enough to prevent it on their end.
If we lose a major trophy to a financially doped club myself and a lot of our supporters are going to want to know why it was allowed to happen.
Celtic fans will not sit still for that. Our club has lost enough. It's been cheated enough. The board has failed to take the appropriate action over Resolution 12, and over the Nimmo Smith con-job, and we didn't get the inquiry we wanted … those things have allowed a decade of tainted titles to essentially go without punishment. The club that calls itself Rangers gets to keep that club's entire trophy haul, and that would be ridiculous enough without many of them being illegitimate.
Our board has gotten away with that. If Sevco is allowed to carry on cheating clubs – and if our club suffers for that – then that's a whole different ball game entirely.
Celtic has never definitively said what it stands for.
It has never publicly supported Scottish football's adoption of Financial Fair Play.
Should Celtic's Board Be Held Responsible If A Financially Doped Club Wins A Major Trophy?
Yes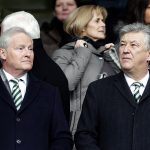 No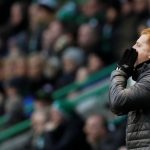 It has refused to lead from the front, to use its influence as the biggest club in the land to start that debate. Had we come out and said that such regulations should be passed the discussion would have moved the needle … Scottish football might be well on the way to FFP's implementation.
Celtic's failure in this regard is staggering.
Fans will simply not tolerate any scenario where it looks as if a new age of Ibrox cheating is going to start having an impact on us. There is more at stake here than Celtic's proud cup record or our unbeaten Hampden run … I wonder if Lawwell and our board realise it?
The AGM is coming up.
The guys who got to that AGM have to raise this issue.
This is not an issue on which the board should be allowed to fudge it.
The question needs to be put to our board and a clear-cut answer given.
If we're committed to FFP then we have to say so and make that a matter of club policy, on the record, and in public.
If we're not then sooner or later it's going to cost us, and there are people at Celtic Park who should pay for that with their jobs.
Please share these articles widely, and join our Facebook Group for discussions about the pieces and other issues.
If you have trouble finding the articles you can subscribe, follow us on Twitter and get every piece on Celtic News Now. And you can, of course, bookmark the site itself and check it for updates throughout the day.