There was some good news – very good news – for Celtic fans today when we found out that our on loan Bhoy Elyounoussi – October's Player of the Month, not that you'd know it from the media coverage – is not badly injured and will be back and playing a full part in the team soon.
He will certainly be fit for the game against Sevco at Hampden next month.
He gave a nice interview to the press yesterday where he thanked Stuart Armstrong for steering him in the direction of Celtic Park.
I wonder if some of that is a little self-immolation on the part of our former midfielder; his move south hasn't exactly worked out, at least not in terms of growing as a player, although I'm sure his bank account has swelled.
Armstrong made a huge mistake there, and I wonder if he doesn't already realise it.
He's a smart guy, certainly too smart not to realise his career has gone backwards.
I couldn't believe it when he signed a one-year deal and made it clear he wanted to go.
Elyounoussi is clearly loving life at Celtic right now, playing as part of a winning team and doing well in all competitions.
He's looking the part, and it naturally has people wondering if there's maybe a way to keep him at the club beyond the term of his loan.

There were some suggestions online yesterday that they've given us a number; between £8 million and £10 million.
If that's true, then it's a bargain and we should not hesitate.
Pay it up over three or four years and you're getting a great deal, especially with our recent tendency to bring in expensive loanees.
In the last four or five years we've had Arzani, Roberts twice, Musonda and now this guy.
The total cost must be in the high seven figures.
Is Elyounoussi worth pushing the boat out for?
He absolutely is yes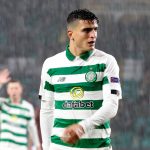 Forster first and then ...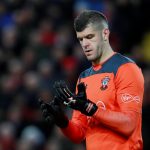 So why not solve this problem by buying this guy, who is real quality, and who would do a job for us? Wages? I am sure that could be sorted out easily enough; he knows it is not realistic to put him on an EPL salary, but he won't be in the poor house either.
Celtic needs a permanent solution to this problem; we've spent fortunes trying to fix this, with short term loans and signings like Lewis Morgan.
Not that I'm writing that kid off, but Elyounoussi has shown us what he can do, and with time surely running down on Sinclair this would be a perfect, and crowd pleasing, replacement for him, and one we can afford.
He's also young enough that there's a clear re-sale value … it's a no-lose bet for us.
Talk that we're going to sign a midfielder in this window is welcome … but I think this is a deal the fans would be over the moon with.
Please share these articles widely, and join our Facebook Group for discussions about the pieces and other issues.
If you have trouble finding the articles you can subscribe, follow us on Twitter and get every piece on Celtic News Now. And you can, of course, bookmark the site itself and check it for updates throughout the day.