Henrik Larsson has given an interview to Chris Sutton where he reveals that he was offered the Celtic job once and turned it down.
Thank God for that.
But who ever through that was a good idea in the first place?
First you have to ask if we're to believe the story.
I am loathe to call the great man, Larsson, a liar.
He says he spoke to people at Parkhead in 2015 where he was basically offered the job.
I assume he means either 2014 … there was no vacancy in 2015.
I remember writing about this subject in 2016, when Deila left; under no circumstances, I wrote, should Henrik Larsson be near the Celtic job until he's proved himself a top boss elsewhere.

Someone on our board evidently thought that his name would be enough to do the selling … in offering it to him before Deila took it.
I can only conclude that this person should not be involved in any managerial hunt we conduct in the future.
The "pursuit" of Lennon makes a lot more sense in light of this revelation today.
Some of those running our club really don't have a clue at times.
Would you have supported Henrik Larsson being made manager in 2014?
Yes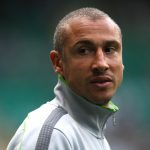 No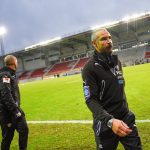 I will never give our board credit for hiring Lennon, no matter how well Lennon does.
The slapdash way they handled that, Lawwell's contention that they got lots of interest and put all the CV's into a bin, doesn't thrill me even with Neil pulling this team together and getting results that even Rodgers wouldn't have secured.
I am still furious with them for not conducting a proper search for that man's replacement.
I still think they should be held to account for it.
This board has made some horrendous managerial choices down through the years. Mowbray was followed by Lennon himself and his first tenure; I still think that decision was ridiculous beyond belief. We gave the job to someone with zero managerial experience.
To say we got lucky is an understatement.
There are those who think we were even more lucky that the hiring of Deila – who was to be Neil's assistant don't forget – didn't end in total disaster. It was a gamble of epic proportions, but again we were fortunate that it paid off in the first season, although the cracks started to show during the second.
It could, most certainly, have been worse … that much is evident from this Larsson story.
We had to get the decision right when he left.
Others have said, of course, that they were offered the job in 2015 before Rodgers got it.
Keane claims to have been one of them. Moyes has hinted that he was.
Perhaps Celtic simply cast the net wide and spoke to all these guys to gauge their interest before getting their man … I'd love to believe that, but that isn't what these guys have consistently said. Keane is adamant that he turned it down that year just like Larsson claims to have two years before.
Moyes, we'll never know with him.
But I believe that we've been on the brink of some truly horrendous decisions and that only blind luck has saved us from their consequences.
That isn't a nice thought to have, even sitting atop the league and with three trebles in a row behind us.
I love Larsson, of course, as we all do.
Some of the greatest memories I have as a Celtic fan involve his genius on the pitch.
But it's for that very reason that I have never wanted him as manager unless he came to that role deserving it and not simply because of his name.
A name is not enough, as Sevco are still in the process of learning … the hard way.
Please share these articles widely, and join our Facebook Group for discussions about the pieces and other issues.
If you have trouble finding the articles you can subscribe, follow us on Twitter and get every piece on Celtic News Now. And you can, of course, bookmark the site itself and check it for updates throughout the day.