The news that Jose Mourinho has taken the manager's job at Tottenham surprised nobody, except maybe Brendan Rodgers and Steven Gerrard, both "short-listed" but ultimately not considered worthy. Yes, I'm kidding of course. It surprised no-one at all.
Except perhaps Neil Lennon, who I am sure was looking forward to talking to Pochettino about the prospect of bringing home Victor Wanyama.
All told, that was looking very promising indeed.
The Argentine's firing changed things. Mourinho getting the job changed them significantly.
I think our chances of getting big Vic are just about over with.
Wanyama is Mourinho's type of player; solid, defensive, powerful in the challenge and in the air.
He is exactly the kind of footballer that Mourinho likes to build his midfield around. This is a great chance for Wanyama to get back into first team football at the club, and if he plays I expect him to grab hold of the opportunity. It's bad news for Celtic's pursuit of the player.
But I have to think there's a Plan B here. Got to be. We definitely need a defensive midfielder, it's one of the key roles where we're missing depth in the squad. With our situation as a Scottish club of moderate means Wanyama would have been the A-list signing of the window, and no doubt about it. If he's slipped through our fingers we won't do better.

Not being able to do better shouldn't mean that we don't try.
It's a difficult area of the team. Scott Brown has lasted this long because he's exceptional in the role. That there's no-one better than him in Scotland, in that position, is telling. That he could have left Celtic Park and walked into an EPL team is also worth noting.
This is an issue we're going to have to fix, long term.
If the plans for replacing Brown aren't already well advanced then I'll be amazed.
But where should Celtic be looking?
I don't know if you agree that there are spells where country's go through cycles where they produce outstanding talents in one area of the pitch; for France, at the moment, it's in the front positions. They used to be very good at turning out these defensive players; indeed, the prototypical ones were French, Patrick Viera and Claude Makalele.
There are a couple right now in their team – N'Kante and Gueye. The French markets have been good to us, I see no reason why they can't continue to be.
Germany was also very good at it not that long ago, and in fact has some of the best holding midfielders in the world.
Spain has gotten very good at turning them out; the best defensive midfielder in the world is Sergio Busequets.
But Holland and Belgium – big Vic signed for us from Beerschot AC – are where we should be looking, and towards the Dutch in particular.
One of the best holding midfielders in the world is Frenkie De Jong, now at Barcelona but a recent product of the Ajax youth academy.
Their league is full of good technical footballers, but it can produce real warriors too.
It's something we should be thinking about.
Which country should Celtic be looking to for Brown's replacement?
Scotland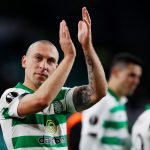 Holland/Belgium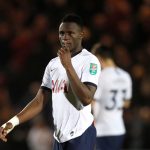 France
Germany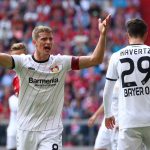 Big Vic would have been the absolute first choice, there's no doubt about it.
He would have added presence – dominance – to our midfield at just the right time. I doubt that Mourinho will have a lot of money to spend in January, so his priority will be finding out what the players he does have are capable of. I expect Wanyama to impress him.
Please share these articles widely, and join our Facebook Group for discussions about the pieces and other issues.
If you have trouble finding the articles you can subscribe, follow us on Twitter and get every piece on Celtic News Now. And you can, of course, bookmark the site itself and check it for updates throughout the day.