At the time of writing this, there are still many thousands of Celtic fans over in Rome, celebrating last night's sensational victory, including friends and family of mine. There were several incidents last night before and after the game which everyone who knows someone over there – and I imagine that's almost all of us – read about with trepidation.
I do not regard Rome to be a hostile city, and neither do the folk I know who are over there. I never did.
But our media was determined to build this one up as if it was.
Amongst the most reckless acts was The Daily Record giving Mussolini's daughter an article with which to promote the Celtic fans as a malign force. The press never, not for a minute, ever accepts one iota of responsibility when their coverage blows up into something.
You think a single hack at that paper regrets that they did that? I doubt it.
But Keith Jackson should have at least some, because his own column was by far the worst that the Scottish media produced in the aftermath of the game at Celtic Park. Not only was it an open invite for Italian fans to have a go, it sought to blame any trouble that did happen on The Green Brigade.

The scathing piece I wrote in response was one of the most widely read, shared, commented on and voted on of all the pieces I've done this season.
Our fans want Jackson banned over that piece, but we are not the only people who found it totally outrageous.
I will offer this criticism of them; those who agreed with the fury directed at The Record's hack waited until trouble had actually flared and the dregs of Follow Follow were parroting Jackson's pig ignorant, even dangerous, views before they pronounced the idea indefensible … and none of them mentioned him in their articles.
But it's clear that they had him in mind.
They included the writers at Glasgow Live, which shares the same building – and the same offices – as The Record.
Their article "Celtic fans are not to blame for Lazio violence and fascism should always be opposed" was absolutely bang on, and no-one who read it could have been in the slightest doubt that Jackson was one of those who inspired its publication.
Graeme McGarry of The Herald Group published his piece in both of their titles, The Herald and The Evening Times, on a similar theme; entitled "Celtic fans can't be blamed for lunatic Lazio fringe stabbing visiting supporters", it too condemned those who have suggested that our fans "brought it on themselves" or were, in some way, culpable for what happened.
Jackson's comments have zero support, even within his own profession.
His article was a hate-filled, spiteful piece of vindictive nonsense, designed to try and whip up anger against The Green Brigade. The idea that Celtic fans might turn on their own because fascist feelings might have been hurt was always risible. Jackson has way too high an opinion of his writing.
In truth, only a handful of people have publicly agreed with him on this and almost all of them are from the dregs of Sevconia's forums. One Sevco supporting pub decided to promote the idea on Twitter and their "view" made a national newspaper.
"Notorious bigots bar thinks Celtic fans deserve stabbing."
It's hardly breaking news, is it?
I can't understand why it got such attention.
Most of that bar's patrons would happily see Celtic fans being beaten, drowned, hanged or shot.
Why would they not favour stabbing too?
Their own mentality perfectly melds with the gutter rats of the far-right who were the target of our banners in the first place.
Some company you're keeping there, Jackson. Some company.
Would Keith Jackson have the guts to face the fans who were attacked and share his theory about who was to blame with them?
Nope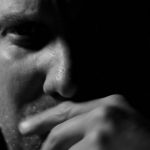 Never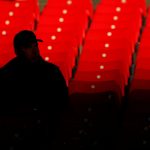 Maybe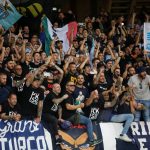 If I were in his shoes, I'd be apologising.
But then, if I were in his shoes I'd never have written such a despicable article in the first place.
If he had any balls at all he'd arrange to meet with those who were attacked over there and put his theory to them, and see how they like it.
He lacks the backbone for such a thing.
In the absence of contrition or a robust defence of his repellent views, I would suggest a period of radio silence at the very least.
Please share these articles widely, and join our Facebook Group for discussions about the pieces and other issues.
If you have trouble finding the articles you can subscribe, follow us on Twitter and get every piece on Celtic News Now. And you can, of course, bookmark the site itself and check it for updates throughout the day.