Last night was a night of vintage football, especially if you were watching Scotland.
They huffed and puffed at times, but it was a battling display, the kind you expect from Steve Clarke's team. There was one wince inducing moment though, the shocking tackle on Forrest which could have resulted in a red card and a stretcher being called.
I was astounded that Forrest came back out for the second half and even more that he finished the 90 minutes.
If he returned to Lennoxtown today with as much as a broken toe-nail, I would imagine that Neil Lennon will be furious and will let Clarke and the Scotland staff know it.
I can only assume that their medical people examined our player and that James himself felt okay, otherwise they took a risk with our footballer in a meaningless match.
That aside, last night we learned a few things and not just from the Scotland game.
For openers, we learned that we've got a player on our hands in Greg Taylor, not that any of us who watched him last season doubted it. Not only did he look good defensively, but he showed what he can contribute going forward to. His assist for the third was a thing of beauty.

He will be more than an able stand-in for Bolingoli.
He will soon be challenging him for the first team place.
As if this wasn't exciting enough, we got an even bigger lift with the Republic of Ireland game as Lee O'Connor made his second appearance for the national team inside a week and actually notched his first goal at the same time.
The 19-year-old was signed during the summer window, and Manchester United fans were not in the least bit happy that their club was willing to let him go, with social media reverberating with anger at the decision. They wanted all sorts of clauses, including a buy-back.
I don't know whether their club secured one or not, but I would think not.
Everyone at Celtic Park rates this boy highly, and Phil says that in Ireland there's even more positivity about him.
He is going to be a star, this one, and should be ready to break into the first team later on in the campaign.
That he's already won two caps says it all.
Should we be looking to give our fringe players games before New Year?
Yes when they are good enough get them in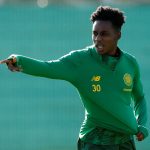 No, not whilst this so-called race is still "close."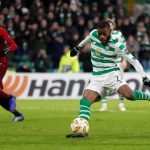 Overall – as long as Forrest wasn't injured – this wasn't a bad international window.
Edouard kept up his scoring run too, which is all good and keeps his profile and that of the club high in a country where we've had a lot of luck securing talented players … as long as these guys are developing well we can keep dipping into that pool over and over again.
Please share these articles widely, and join our Facebook Group for discussions about the pieces and other issues.
If you have trouble finding the articles you can subscribe, follow us on Twitter and get every piece on Celtic News Now. And you can, of course, bookmark the site itself and check it for updates throughout the day.