Yesterday, as most eyes were on the Scotland game, a Celtic second string was taking the field, at Lennoxtown, for a friendly match against Stenhousemuir.
Starting up front for the Hoops was one Leigh Griffiths.
It didn't take him long to justify his selection.
Griffiths scored twice, getting the first on the eleventh minute and then adding his second just three minutes later. He also had a hand in a couple of the others as Celtic ran out comfortable 6-0 winners. Liam Burt, the midfielder Sevco let go, scored three.
Leigh played for an over an hour before being subbed.
The performance will have given heart to all at Celtic Park, and to the fans. We badly need this boy back in the team, doing what he does best. There is no doubt that we have Scotland's second best striker here, but of course he's no good to us if he's sitting in the stand. We need him on the pitch again.
For his good as much as ours, it has to be said.

There cannot be a player in Scottish football who's off-field life generates so many rumours and stories online.
Honestly, if this guy had a reality TV crew following him around everywhere he'd get more viewers than the Kardashians judging by how interested people seem to be in his social life and what he does when he's not involved in the game.
Leigh's biggest problem now is that he's let the issues that surround him define him in the eyes of many people.
It's as if they've forgotten what this guy used to be famous for.
Now it's all about the soap opera surrounding him, and the only way that ends is if he's back out on the pitch giving them all a refresher course in what made his name.
The whole Celtic support wants to see this guy succeed.
Hell, most of Scottish football does.
How big a role can Leigh Griffiths play in this campaign?
A modest one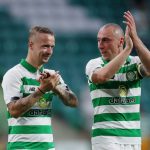 An important one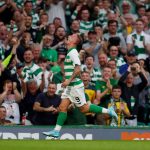 A crucial one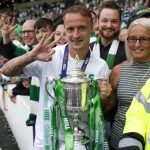 The sight of Steven Naismith in a Scotland shirt is a true indictment of our country's ability to produce qualify forwards, something we once did as a matter of routine.
Club and country both need this guy to be fit and playing regularly
. Leigh needs it because he badly needs to change the narrative that surrounds him.
The rumours will only stop rollicking around the internet when he is scoring goals again and giving people something else to talk about.
Please share these articles widely, and join our Facebook Group for discussions about the pieces and other issues.
If you have trouble finding the articles you can subscribe, follow us on Twitter and get every piece on Celtic News Now. And you can, of course, bookmark the site itself and check it for updates throughout the day.