There's one thing about Neil Lennon which cannot be denied; he never feels any need to pander to people or to make friends when he doesn't need or want to.
Whilst Gerrard was going out of his way to be accommodating to the SFA's desire to move league games to help Scotland when he met the press, actually contradicting the SPFL's official decision not to do so, Lennon felt no such compunction.
He is happy for others to play wee daft PR games, but he won't do it himself.
The idea is a nonsense.
We've had the last few months disrupted by these games, including for the ridiculous Nations League.

Now Scotland have a minimum of one more competitive game and perhaps as many as two to come before the season ends, along with God knows how many friendlies to "prepare" for them. In the meantime, right now, we're cramming a load of games into December because we've already got a major fixture pile-up.
The winter break just makes that worse.
Lennon didn't specifically rule it out; he answered questions about by asking pointed ones of his own on the logistics of it.
He knows it's a ridiculous suggestion.
Should the SPFL agree to help out Scotland by moving league games?
Yes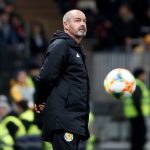 No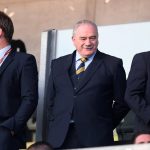 The problems could mount up.
You never know what's in front of you, and those who are asking that we do this now are the same people who will be bitching and moaning if it creates issues down the line.
This isn't just about our club, or even Scottish clubs, either. Are we going to lobby the EPL to take a break and give the players who play down there the chance to get time off? They wouldn't even entertain this idea and we know it full well.
Lennon was excellent on this issue.
He spoke passionately about everyone wanting the best for the national team, but not at the expense of the clubs who play here. It is the most straightforward and honest position I've heard anyone take on this issue, but Gerrard will get the headlines tomorrow for his grandstanding after the idea has already been ruled out.
Please share these articles widely, and join our Facebook Group for discussions about the pieces and other issues.
If you have trouble finding the articles you can subscribe, follow us on Twitter and get every piece on Celtic News Now. And you can, of course, bookmark the site itself and check it for updates throughout the day.