Neil Lennon's comments after getting back to Glasgow will be a source of satisfaction – even joy – for me long after the buzz of the result wears off, and there's no sign of it doing so yet although nearly 24 hours have elapsed since the game started.
Lennon talked about how he feels that this is finally the whole club coming together.
He mentioned the ructions caused in the aftermath of Rodgers' departure.
I will quote the man exactly, as his words should be read by every Celtic supporter.
"I have to pay a huge amount of credit to the supports who were there last night … It felt for the first time in my second stint as manager like real Celtic again; that love, that pride, that connection. They helped the team enormously. When I came back in February there was a disconnection with Brendan (Rodgers) leaving. We lost a great manager and there was a disconnection between certain supporters and the club. But it was all connected again last night."

It most certainly was.
But Neil is not simply looking back, he's looking ahead as well and that's where the interview got really interesting, as he's clearly looking to the January window and an opportunity to make this team even stronger. Try and imagine that for a moment.
He wants the team to be well prepared for the knockout stages. "it's after the January window and we'll look to strengthen again," he said … and those words should send shockwaves around Scottish football even more than in Europe.
Do you agree that this is the highest point since the departure of Rodgers?
Absolutely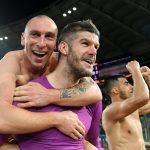 Hard to say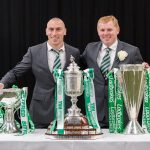 Because, as I said when Rodgers left and we realised the scale of the rebuilding job the next manager was going to face – and of course it turned out to be Neil – if we build a team good enough to punch its weight in Europe then the domestic stuff takes care of itself.
If we're building to progress on that stage – and why shouldn't we be?
The one thing last night proves above all is that we're a Champions League side – then none of us has anything to worry about here in Scotland.
More than that, Lennon is right … things feel like they are coming together beautifully.
Manager, players and fans are as united as I can ever remember them.
(The board is a different matter; they better be on notice that this feel-good factor does not extend to them and their multiple failings.)
This club is always at its strongest when the guys in the stands and those out on the pitch are at one.
That's how it feels right now, and if that continues – and why wouldn't it? – we can put nine, and ten, in the bank.
Please share these articles widely, and join our Facebook Group for discussions about the pieces and other issues.
If you have trouble finding the articles you can subscribe, follow us on Twitter and get every piece on Celtic News Now. And you can, of course, bookmark the site itself and check it for updates throughout the day.